My first drama column appeared in The Wall Street Journal ten years ago this morning. (I wrote last May about how this unlikely occurrence came to pass.) Since then I've seen and reviewed a thousand-odd plays and musicals, an experience that has proved to be wholly gratifying, if not always fun.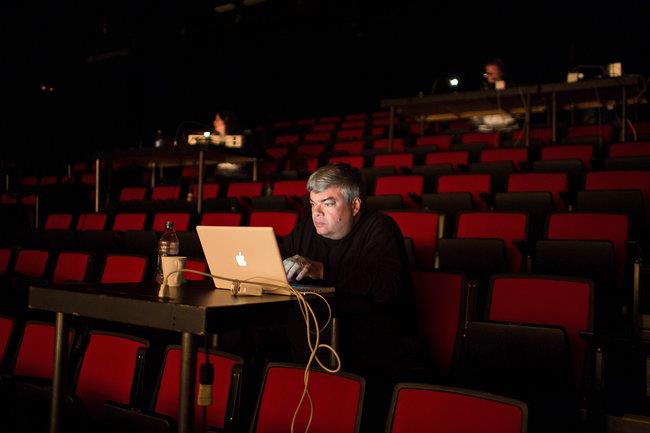 I doubt there've been many midlife transformations as thoroughoing as the one that has taken place since the Journal invited me to become its drama critic. Theater, which in 2003 was but one of my many artistic interests, has now moved decisively to center stage–so much so that I've actually started writing plays and opera libretti of my own, a development that would have been unimaginable, to me or anyone else, a decade ago. In the fullest sense of the phase, I am now a man of the theater. Aside from meeting Mrs. T and not dying, nothing so consequential has happened to me since I moved to New York in 1985.
I recently looked back over my drama columns of the past decade and drew up a list of the fifteen shows that have meant the most to me personally. Needless to say, it does no more than hint at the wealth of memorable productions and performances that I've seen, and I expect that it would look different were I to draw it up from scratch next week. Some of my favorite playwrights (like David Ives, Tom Stoppard, and August Wilson) and stage actors (like Linda Emond, Zoe Kazan, and Elizabeth Marvel) are missing. So are several of the theater companies about which I've written with consistent enthusiasm over the years, most particularly Chicago's Court Theatre and TimeLine Theatre, New York's Classic Stage Company and Irish Repertory Theatre, the Hudson Valley Shakespeare Festival, the Oregon Shakespeare Festival, and Shakespeare Theatre of New Jersey. So, too, are a number of emerging talents, among them Nina Arianda, Carrie Coon, Amanda Dehnert, Amy Herzog, Jenn Thompson, and Kate Whoriskey, whom I expect will figure prominently should I have occasion to draw up a similar list in 2023.
To pick fifteen shows out of a thousand is necessarily to leave much gold on the counting-room floor. All that said, the following list will give you some sense of what I've liked best during my decade at the Journal.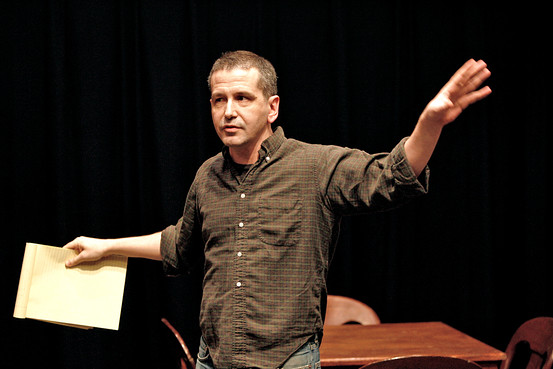 Perhaps not surprisingly, only one of these shows, The Light in the Piazza, originated on Broadway, and it was developed in Seattle and Chicago before moving to New York, just as Doubt and I Am My Own Wife transferred to Broadway after successful off-Broadway runs. I saw seven of the shows on the list in cities other than New York. (One of them, A Minister's Wife, later moved to Lincoln Center Theater's off-Broadway house.) David Cromer's revival of Our Town, the best show that I've seen in the past decade, originated in Chicago, then transferred to an off-Broadway theater, which was where I saw and reviewed it.
What Broadway can do is marshal resources not available to smaller companies in smaller cities. I doubt that Mike Nichols' superb revival of Death of a Salesman, which made use of Jo Mielziner's original 1949 set design, could have been mounted anywhere in America but Broadway. I've seen a not-inconsiderable number of first-rate shows there since 2003. But Broadway is no longer a hospitable place for new plays, save when fueled by the presence of a screen star, and most of the truly memorable shows that I review now take place either off Broadway or out of town.
All this is specifically relevant to my institutional mission as a drama critic. If my work for the Journal has any larger significance, it lies in the attention that I've sought to bring to American regional theater. About half of the shows that I cover are produced in cities other than New York, and far more often than not I'm the only reviewer with a national audience who writes about them. That is my proudest achievement as a critic.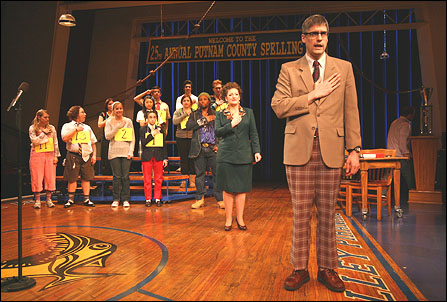 This list is noteworthy for two other reasons: it contains only one comedy, Alan Ayckbourn's Private Fears in Public Places, and two new musicals, The Light in the Piazza and A Minister's Wife. Again, that is not an accurate reflection of my overall taste, especially as regards comedy. If I were to add five shows, I expect that at least three of them would be comedies (along with The 25th Annual Putnam County Spelling Bee, which made it all the way to the final cut).
It does, however, reflect the slow but steady decline of the Broadway musical. Since 2003 I have given favorable reviews to just thirteen new musicals, only six of which opened on or transferred to Broadway. Almost all of the rest were what I call "commodity musicals," and I'll be greatly surprised if any of them is still being performed a decade from now.
But enough grumbling–on to the good stuff! Here's my Top Fifteen list, with links to my original Wall Street Journal reviews:
• From 2003, the off-Broadway premiere of Doug Wright's I Am My Own Wife, starring Jefferson Mays, directed by Moisés Kaufman, and presented by Playwrights Horizons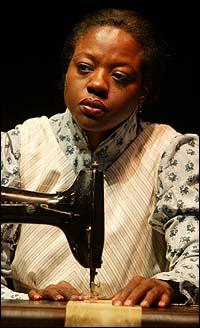 • From 2003, the off-Broadway premiere of Lynn Nottage's Intimate Apparel, starring Viola Davis, directed by Daniel Sullivan, and presented by the Roundabout Theatre Company
• From 2004, the off-Broadway premiere of John Patrick Shanley's Doubt, starring Brían F. O'Byrne and Cherry Jones, directed by Doug Hughes, and presented by the Manhattan Theatre Club
• From 2005, the Broadway premiere of The Light in the Piazza, written by Adam Guettel and Craig Lucas, starring Victoria Clark and Kelli O'Hara, directed by Bartlett Sher, and presented by Lincoln Center Theater
• From 2005, the off-Broadway premiere of Alan Ayckbourn's Private Fears in Public Places, directed by the author and presented by 59E59 Theaters
• From 2005, the Boston production of Shakespeare's King Lear, starring Alvin Epstein, directed by Patrick Swanson, and presented by the Actors' Shakespeare Project
• From 2009, the Fort Myers revival of Brian Friel's Dancing at Lughnasa, directed by Maureen Heffernan and presented by Florida Repertory Theatre
• From 2009, the off-Broadway production of Thornton Wilder's Our Town, directed by and starring David Cromer
• From 2009, the off-Broadway premiere of Horton Foote's The Orphan's Home Cycle, directed by Michael Wilson and presented by the Signature Theatre Company
• From 2009, the Glencoe, Illinois premiere of A Minister's Wife, adapted from George Bernard Shaw's Candida by Austin Pendleton, Josh Schmidt, and Jan Tranen, directed by Michael Halberstam, and presented by Writers' Theatre
• From 2009, the off-Broadway premiere of Kenneth Lonergan's The Starry Messenger, starring Matthew Broderick and J. Smith-Cameron, directed by the author, and presented by the New Group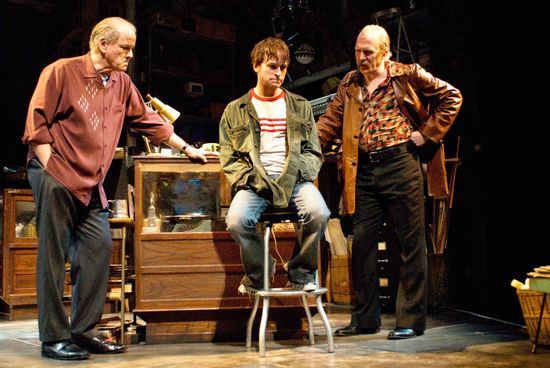 • From 2010, the Chicago revival of David Mamet's American Buffalo, starring Tracy Letts, directed by Amy Morton, and presented by Steppenwolf Theatre Company
• From 2010, the Spring Green, Wisconsin revival of The Cure at Troy, adapted by Seamus Heaney from Sophocles' Philoctetes, directed by David Frank, and presented by American Players Theatre
• From 2011, the Chicago revival of Follies, written by Stephen Sondheim and James Goldman, directed by Gary Griffin, and presented by Chicago Shakespeare Theater
• From 2012, the West Palm Beach, Florida revival of Paul Zindel's The Effects of Gamma Rays on Man-in-the-Moon Marigolds, directed by William Hayes and presented by Palm Beach Dramaworks
* * *
Missing from this list are shows that were directed, produced, or performed by my own theatrical collaborators, past and present. Please take it for granted, though, that my admiration for Gordon Edelstein, Jonathan Kent, John Douglas Thompson, Long Wharf Theatre, Shakespeare & Company, and the Wilma Theater is limitless.