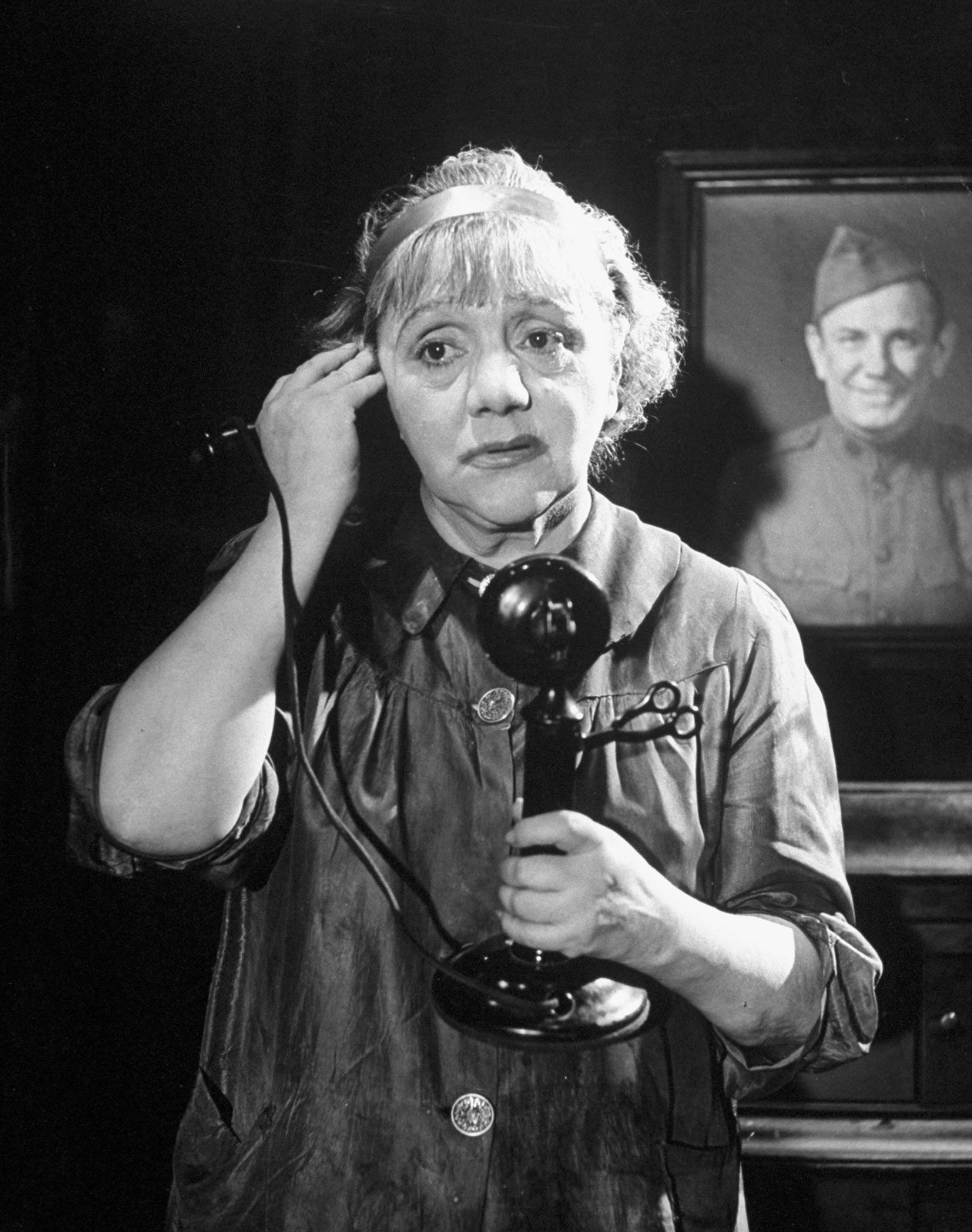 If you're a longtime reader of this blog, you might remember the following posting from 2005:
Laurette Taylor's performance as Amanda Wingfield in the original 1945 production of Tennessee Williams' The Glass Menagerie is the most vividly remembered piece of acting ever to have taken place on an American stage. Yet nothing remains of it but memories and a few still photographs–some of which can be seen here–since Taylor made no sound films save for the brief screen test included in Broadway: The Golden Age (a documentary you've absolutely got to see, assuming you haven't already). The greatness of her acting is thus like the greatness of Nijinsky's dancing: all who saw her agree on it, but the rest of us must take it on faith.

Or…must we?

After reading that Times story, I did a bit of fugitive Googling, and found something that sent my jaw dropping floorward. It's from the Web site of the Harry Ransom Humanities Research Center at the University of Texas at Austin, which is where Taylor's private papers ended up. I was looking at the HRCRC's description of its Taylor collection when I stumbled onto this statement: "A number of published works and recordings were transferred to the HRHRC book collection….Taylor's recordings, mostly 78 RPM, include The Glass Menagerie (1945); a 1939 WJZ radio broadcast of Peg O' My Heart; Among My Souvenirs (1943); a segment of We The People (1945); a Rudy Vallee radio program (1939); and a very early 1913 voice recording trial done of Laurette Taylor in New York."

Excuse me? Am I the last to learn that that there is a sound recording of some portion of Taylor's legendary performance in The Glass Menagerie? Or is its existence not widely known to scholars of American theater in general and Tennessee Williams' work in particular?
Rick McKay, the producer of Broadway: The Golden Age, promptly wrote to assure me that no recording of the original production of The Glass Menagerie exists, in Austin or anywhere else. That, I assumed, was that.
Not so. Over the weekend I received the following e-mail from Reva Cooper, a New York-based arts publicist:
In 2005, you wrote about a Laurette Taylor recording from The Glass Menagerie, and asked if anyone knew where to locate it. I'd heard about it, too, saw your entry on a search about it, and am writing to tell you that I located the recording and just heard it at the Harry Ransom Center at the University of Texas at Austin. The librarian said that due to copyright restrictions, she wasn't allowed to put it online, so you have to go there to hear it….

The recording you're interested in is called We, the People, and is an awards ceremony where [Taylor] is honored by a journalism association. As part of the event she reads scenes from Peg o' My Heart, Outward Bound, and The Glass Menagerie, and discusses her preparation for each of these roles (the scenes aren't listed, and I just wrote to the librarian in followup to suggest that they be added to the index title, to make it easier to locate).
Her Amanda is fascinating, not at all like later Amandas I've seen, much more hardscrabble working class, living in the present in St. Louis, playing against the memory–but suddenly she remembers…and that's the surprise–much more realistic. And her accent is a bit more lower-class Southern than other actresses have used–she said she copied Tennessee Williams' accent.
This is–to put it very mildly–staggering news.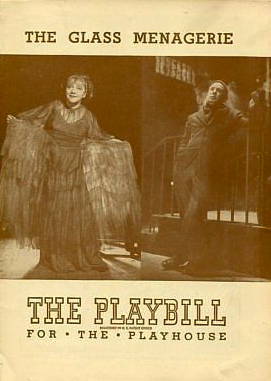 Patricia Neal, who saw Taylor play Amanda Wingfield on Broadway, said in Broadway: The Golden Age that she gave "the greatest performance I have ever seen in all my life." According to Harold Prince, "I knew when I watched it, and I sat in the balcony, you'll never see greater acting as long as you live." Given the fact that countless other theater professionals who saw Laurette Taylor's Amanda in the theater have said pretty much the same thing, I can't imagine another hitherto-unknown archival document that would be of more compelling interest to scholars and aficionados of American theater in the twentieth century than a sound recording of Taylor reading a fragment of The Glass Menagerie, however brief. Would that I were in a position to catch the next plane to Austin!
Alas, I'll be otherwise occupied for some time to come, so if anyone who sees this posting has in his possession an air check of the Laurette Taylor episode of We, the People, which aired on CBS from 1936 to 1951, would you please get in touch with me? I'm sure that I'll make it to Austin sooner or later, but later is more likely than sooner, and I'd prefer not to wait any longer than absolutely necessary in order to hear and report on this priceless memento of a great artist at the peak of her powers.