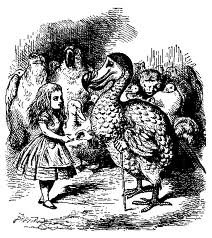 I have much to tell—about our move to Hudson Heights, our trip to Smalltown, U.S.A., and various other adventures along the way—and no time or energy with which to tell it, at least for the moment. Instead I'm busy judging a literary award, which means that I'm winnowing down some thirty-odd books to a short list of half a dozen or so worthy titles. This is fun and no fun at the same time (too many good books, not enough prizes). I also have to finish writing an essay on Cab Calloway and continue the seemingly endless process of unpacking a couple of dozen boxes that all bear labels indicating that they require more or less immediate attention.
The good part—there is a good part—is that Mrs. T and I have gotten our new living room into something remotely approaching civilized order. Yes, the bookshelves required a couple of hours' worth of aggressive sorting, but I supplied it this afternoon, and the room as a whole is now neat enough that it's already possible to sit and relax without feeling the irresistible compulsion to Do Stuff.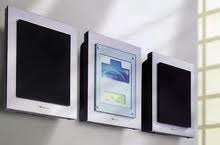 To be sure, Mrs. T and I have started making preliminary decisions about which works of art should hang where, which should keep us busy for weeks to come. On the other hand, my Nakamichi SoundSpace 5 stereo, which looks not unlike a piece of minimalist sculpture, is already set up in the northwest corner of the room and is emitting beautiful sounds. Tranquility, in other words, is peering through the window from time to time, though it has yet to make itself at home.
I'll keep you posted as I continue to pull myself together. For now, suffice it to say that Mrs. T and I are very happy to be here and are feeling exceedingly hopeful!