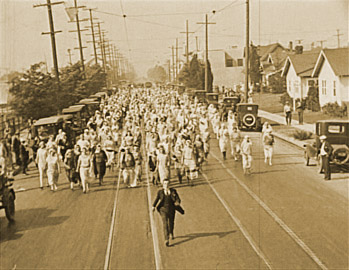 Over the weekend I flew up to New York from Winter Park, Florida, and saw four shows in a row, David Ives' Venus in Fur, Arthur Miller's A View from the Bridge, the last installment of Horton Foote's Orphans' Home Cycle, and Donald Margulies' Time Stands Still. I went straight to the airport from the theater after seeing Time Stands Still on Sunday afternoon and flew back to Florida. This week I'll be teaching a class at Rollins College, writing two pieces, giving a pair of back-to-back lectures at the college on Thursday, doing four Pops-related radio interviews, and gearing up to start another writing project, the liner notes for Hilary Hahn's next album. On Friday my brother and sister-in-law arrive from Smalltown, U.S.A., for a weekend visit, in the course of which we'll be seeing two more shows in Orlando.
In between these varied activities, I've been working on a new opera libretto and–brace yourself–a play. Yes, the play is a great big honking maybe, but we'll see what, if anything, comes of it.
The good news, if you want to call it that, is that on Thursday evening I spent several hours undertaking the formidable task of planning my reviewing calendar through the beginning of September, and I went well out of my way to schedule in a two-week vacation. Mrs. T and I intend to go up the spout toward the end of May. I can't wait.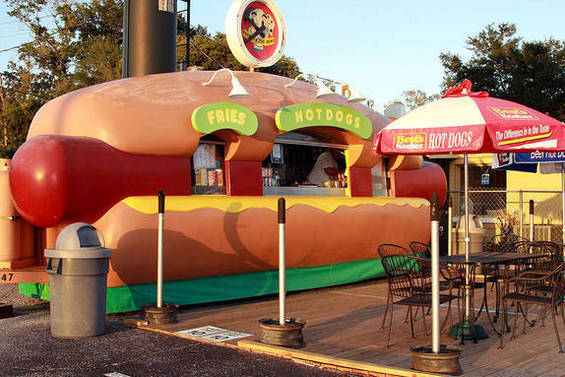 The two of us also managed to set aside a tiny bit of down time in Florida, enough to watch four movies on TV. Two of them, Kind Hearts and Coronets and Sunset Boulevard, were old favorites, while the others, Libeled Lady and Fritz Lang's Man Hunt, were classics that I'd never seen. I even succeeded in reading a newish book, Preston Neal Jones' Heaven and Hell to Play With: The Filming of The Night of the Hunter, and starting a novel that Mrs. T enthusiastically recommended to me, Dodie Smith's I Capture the Castle. And the two of us took an hour off one afternoon and lunched on fabulously good chili dogs at Between the Buns, a wonderful Orlando joint that's built in the shape of (logically enough) a giant hot dog.
Jack, in short, is no kind of dull boy these days. But he sure is looking forward to that vacation come May–and maybe even spending a bit of time wandering aimlessly around Winter Park, a town of which I very much like the looks.