The Broadway season ends today, thus freeing me to head for the hills. This afternoon I hop a plane for Chicago, there to begin my theater-related summer travels. If you're planning to see TimeLine Theater Company's production of Alan Bennett's The History Boys on Friday or Remy Bumppo's revival of Harold Pinter's Old Times on Saturday, look for me in the audience. I'll be there, assuming I don't catch swine flu en route.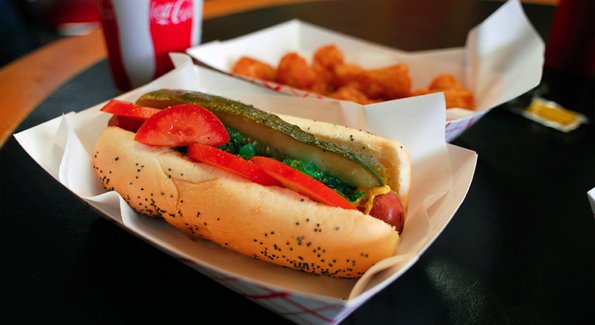 In between shows I plan to hang out with Our Girl, chow down on some encased meats at Hot Doug's, and stop by the Buckminster Fuller retrospective at the Museum of Contemporary Art. Otherwise I'm going to do as little as possible. I'm staying in a nice hotel, I haven't finished correcting the page proofs for Pops, and I don't feel any pressing need to cram my waking hours with hyperactivity.
More as (or, more likely, after) it happens.
P.S. My drugstore on the Upper West Side of Manhattan is out of hand sanitizer and face masks. It'll be interesting to see how crowded–or not–my flight is.