JANUARY 25 "The Journal pays me to fly on airplanes, not to see shows," I told my niece after we'd seen Kansas City Rep's production of The Glass Menagerie. I was, of course, exaggerating the least little bit: I've seen more than my share of shows for which The Wall Street Journal didn't pay me nearly enough to sit through. The Glass Menagerie, however, wasn't one of them, as my review made eminently clear.
As for my visit to the Nelson-Atkins Museum of Art, it was pure gravy, not least because I got to see my favorite Fairfield Porter painting, "The Mirror," a masterpiece that has been hung in the museum's new contemporary-art wing, right where it belongs. I'm no longer allowed to write about Porter in the Journal because I own a half-dozen of his color lithographs (the Journal is fussy about conflicts of interest, both real and hypothetical). I did, however, mention him prominently in a lecture called "Multiple Modernisms: What a Novice Collector Learned from Duncan Phillips" that I delivered four years ago at the Phillips Collection:
I own prints by such freely figurative artists as William Bailey, Nell Blaine, Jane Freilicher, Wolf Kahn, Alex Katz, Fairfield Porter, and Neil Welliver, all of whom are highly compatible with the spirit of the Phillips, as well as an etching by Richard Diebenkorn, whose debt to the Phillips Collection was not unlike my own. To round out the whole, I acquired a pair of prints by Pierre Bonnard and Edouard Vuillard, the quintessential Phillips Collection painters, both of whom had a far-reaching influence on those American modernists who were (so to speak) of but not in the New York School. In 1938, around the time that his more precocious contemporaries were grappling with the problem of abstraction, Fairfield Porter went to an exhibition of paintings by Bonnard and Vuillard. He looked around and said to himself, "Why does one think of doing anything else when it is so natural to do this?" It's a question Duncan Phillips might well have asked himself, too.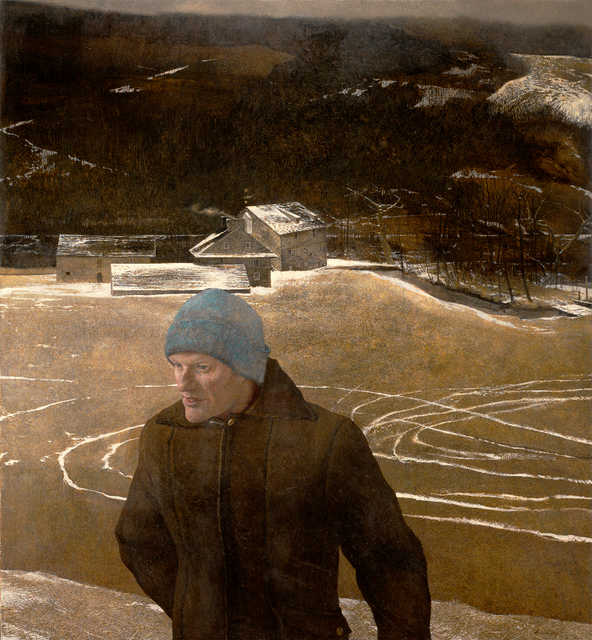 Somebody at the Nelson, by the way, is very smart, for "The Mirror" has been hung side by side with Andrew Wyeth's "Battleground," and the pairing of the two canvases speaks volumes about both artists. I wish I'd seen them together prior to writing my Wyeth column for the Journal.
JANUARY 26 People really are nicer here. Everyone I met at Kansas City International Airport–even the guard who waved me through the metal detector–went well out of his or her way to be friendly and helpful. I hated to say goodbye, but Chicago and Our Girl awaited, and two hours later I was checking into my downtown hotel for a four-night stay in the Windy City, where the traffic is heavy and the weather appalling.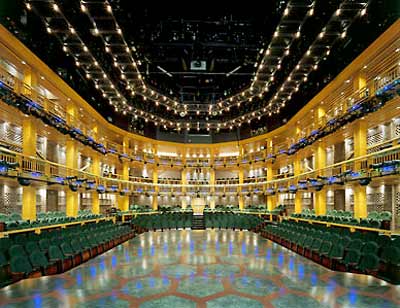 I flew north to see two plays, Chicago Shakespeare's Macbeth and Shattered Globe Theatre's The Little Foxes. In between I wrote and filed a drama column, visited the Art Institute of Chicago, hung out with Our Girl and her friends, and ate a meal with Barbara Gaines, the artistic director of Chicago Shakespeare, whose productions I've been covering once or twice a year since I started reviewing regional theater for the Journal in 2004. I would have liked to work in another play or two, but my February calendar is so full that I wouldn't have had space to write about them in the Journal, and the other show at the top of my list, the Goodman Theatre's revival of Desire Under the Elms, is headed for Broadway in any case. Too many plays, not enough time! Ah, well, I'll be back in the spring….
JANUARY 27 Eric Gibson, my editor at The Wall Street Journal, called to tell me of the death of John Updike. "What city are you in?" he asked. I went blank. "Wait a minute," I said, then looked out the window and saw ice in the river eighteen floors below me. "Chicago," I replied.
I checked my e-mail and found a message from Paul Moravec, my collaborator on The Letter. Says Paul: "I'm told we're in the new Frommer's Santa Fe guide." Say I: "Good God, man, buy a copy!" Instead I searched the text via Amazon, and sure enough, The Letter is on pages 6 and 154. Ubiquity, thy name is us….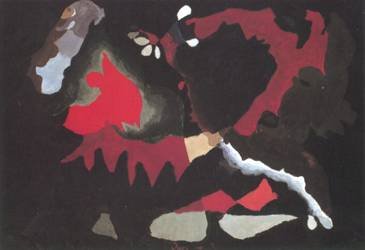 No shows or deadlines today, so I spent the afternoon at the Art Institute, communing with some much-loved paintings that hadn't been hanging when I brought Mrs. T here last June for her first visit. I sought out and found, among other things, John Twachtman's Icebound, John Singer Sargent's Thistles, and Arthur Dove's "Swing Music (Louis Armstrong)," which I hadn't seen in the flesh since I started work on Pops: The Life of Louis Armstrong. I described it in Pops as "an explosion of jagged red and silver shapes amid a fathomlessly dark landscape–a precise visual evocation of the effect of an Armstrong solo." I'll stand by that.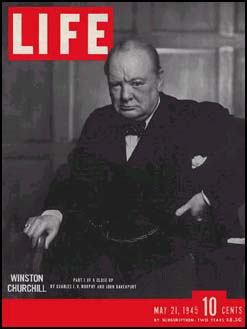 I also visited Yousuf Karsh: Regarding Heroes, which was a mistake, though not mine: the Art Institute shouldn't be giving space to this show, since Karsh, the Canadian portrait photographer, wasn't a serious artist. His let's-make-an-icon pictures exist to ratify celebrity, not to illuminate character, and their shadowy sameness grows downright silly after you've seen the first dozen or so of them. I'd have to double-check the catalogue to confirm this, but my impression was that not a single one of Karsh's male subjects is shown smiling.
At dinner afterward I told Our Girl that I'd seen the exhibition. "What was it like?" she asked.
"He's the Ansel Adams of humans," I replied.
(To be continued)