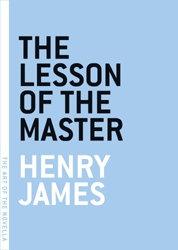 Why is American art so big? The answer, of course, is that some of it isn't, a fact of which I was recently reminded by Melville House's nifty little Art of the Novella paperback series, whose fourteen well-chosen titles include Henry James' The Lesson of the Master, Herman Melville's Bartleby the Scrivener, and Edith Wharton's The Touchstone, miniature masterpieces all. Even in America, small can be beautiful.
Be that as it may, we do seem to have a thing for Great Big Art in this country, and while some of our jumbo art is memorable, even extraordinary, much of it would profit from being put on a diet. I liked Tracy Letts' August: Osage County a lot, but I seem to have been the only drama critic in New York to have suggested that this three-and-a-half-hour monster is too long for its own good:
There's a catch, and it's a huge one: The hour-long first act is a pretentious piece of superfluous exposition that could and should have been cut. I suppose I ought not to suggest that you come late (nudge, nudge), but if you do choose to see the whole thing, take my word that it gets better–a whole lot better–after the first intermission.
All this, needless to say, is the subject of my "Sightings" column in Saturday's Wall Street Journal, in which I speculate on the causes of the giantism with which so much of our art is afflicted. Pick up a copy of tomorrow's paper and read all about it.
UPDATE: Read the whole thing here.