So I made the decision to create a website and found that essential decisions had to be made: one in particular, that of 'just what the heck I was doing it for?'
Defining this would then help me get into answers to the next line of questions.
At the most global level my motivation is, as it has always been, to assist others (and myself) in the re-invigoration of the arts in society.  As I have written about in the past, the arts as they now exist need new thinking, need a shot of energy, need a renaissance.  And in my opinion, only through empowering young artists as "thought entrepreneurs" can this happen.  Bringing these thoughts down to earth, my motivation is to provide resources to students, to educators and to decision-makers.
Defining my motivation (yet again) helped me to focus on content.  The website's free student section would offer resources: links, tools and fellow-student examples.  Eventually it will host a student forum.  I have found that students get stuck in their thinking and as such, miss access to developments in the fields of the arts and entrepreneurship.  For example, the world of crowdfunding has exploded, with several new options for investors that go way beyond Kickstarter and Indiegogo.  However, my present and former students seem to know only about these two options.  The website student section can alleviate some of these challenges.
For me a critical question was whether to charge for access to the educator and decision-maker section.  Ironically, as I was musing this question I attended a conference and one of my colleagues there had just created her own website, not on the topic of arts entrepreneurship, but on a related topic.  Her site has free access to all information.  She said that since she had launched it, she had received more invitations to give lectures than she could manage.  "Her" revenue has,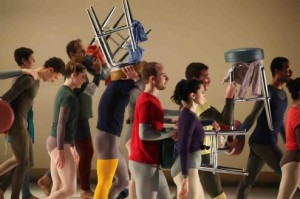 and will come from her lecture fees.  As I am not a happy traveler, I dismissed this option, and decided to make a go at charging a fee.
My next blog will focus on market feasibility issues and pricing.