Martha Bayles: October 2009 Archives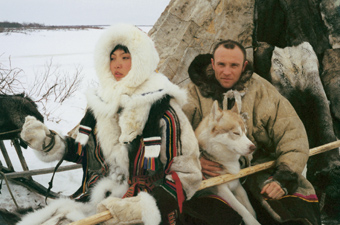 Yes, loyal reader, Serious Popcorn has been suffering from neglect lately.
This is because I have spent the summer and autumn slogging through the final revisions of my book, now tentatively titled
America's Cultural Footprint: The Good, the Bad, and the Ugly.

But speaking of footprints -- and slogging -- allow me to recommend the 2001 German film,
As Far as My Feet Will Carry Me
, based on the true story of a German POW sentenced to 25 years hard labor in the Siberian gulag. Knowing that the alternative is death, Clemens Forell (a pseudonym) escapes and begins a desperate 8,000 trek across Siberia and Central Asia, eluding the Soviet security forces and barely surviving at times, until he crosses into Iran and is identified by an uncle summoned by the Tehran authorities.
At that point, three years after his escape, Forell returns home and is reunited with his wife and children in a scene that, like many others, is as emotionally powerful as it is swift and direct. There are some Hollywood touches here, notably the added subplot about the camp commander pursuing Forell the way Javert pursues Jean Valjean in
Les Miserables
. But for the most part, the film is true to the 1955 book by the German writer Josef Bauer.
This modern Odyssey is not well known in the US, perhaps because the central character is, after all, an officer in Hitler's army. All I can say is, the tellers of this tale have clearly thought about that, because the best part of the film is the way it portrays the broad swathe of humanity Forell meets along the way, including a Jewish merchant in Kazakhstan whose family were wiped out by the Nazis. If these people were willing to risk their lives to help a good man, then the least we can do is watch.