"We switched to Lavazza."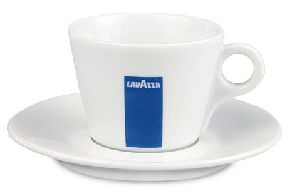 I already guessed, from the cups and paraphernalia with the particular blue of the brand. My favorite place to drink espresso in New York City has succumbed.
Lavazza is good actually. And it's reassuring to find a shop brewing "Italy's Favorite Coffee" in some unlikely town (Hannover) when you want a shot of the black elixir. But, lots of other coffee tastes are disappearing. The world is being Lavazzafied!
And, I'm a "Steinway Artist" — one of about 1500, according to the Steinway & Sons company website. That means I endorse the brand, and that I try to perform on Steinway pianos whenever it's possible. It means I can use dedicated Concert and Artist Department Steinway pianos maintained in a lot of big cities. I really like Steinways. I love playing a "special" (as C & A pianos are sometimes called) in London, New York, Los Angeles… Many excellent Steinway pianos, of somewhat differing characters, are being produced today in the company's two factories in New York and in Hamburg.
In the nineteenth century, there were hundreds of piano makers. That's narrowed extremely. Almost every American concert hall has a Steinway. And there's a certain reassuring consistency to it. Here's the reliability of a multinational corporation doing what it can do really well.
What of the many, many piano sounds and feels of the past? Sounds that now can only be imagined, or experienced in museums?