Checking out new recordings is the motivation of much jazz journalism, though at top-10 time having so much new stuff can be a bedevilment, if not a curse.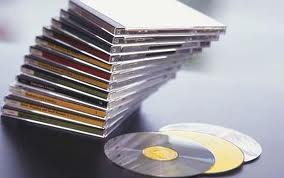 Here's a baker's dozen of my favorites from among the 11-some-hundred sent by record labels, publicists and, increasingly, the artists themselves. They reward multiple listenings, so I keep learning about them.
Maghostut Trio – Live at Last (RogueArt) — In  Oct 2003, five months before his death, Malachi Favors Maghostut,  the profoundly sure bassist who co-founded the AACM and anchored the Art Ensemble of Chicago, recorded with reeds player/pianist Hanah Jon Taylor and drummer Vincent Davis. In sessions in a Madison, Wisconsin studio and the original Velvet Lounge, the musicians are vivid and unflagging, treating Charlie Parker's "Au Privave" and Little Walter's "My Babe" with the same high, rough regard as three collective improvisations, Taylor's "Electric Elephant Dance" and Favor's own "Beware of the Wolf."
Steve Lehman Trio – Dialect Fluorescent (Pi) — Wow, can Lehman play alto sax! His rip-roaring yet silver-surfaced tone, flash-finger facility, far-reaching harmonic ideas and intelligent intensity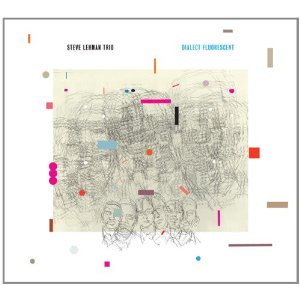 are met with equal presence by bassist Matt Brewer and drummer Damion Reid. The three transform the unlikely "Pure Imagination" (from the first Willie Wonka movie), as well as Coltrane's "Moment's Notice," Jackie McLean's "Mr. E." and Duke Pearson's racy "Jeannine," Lehman's hottest feature. These are of a piece with five of his original themes; they all have multiple levels of interactivity in dynamic, transparent sync.
Jacob Garchik – The Heavens/The Atheist Gospel Trombone Album (Yestereve) — A refreshing appropriation of church-rockin' motifs for cats of all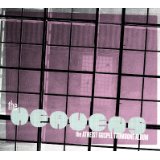 and no religious denominations. A light filter of sceptical secular cosmopolitanism highlights ironies as well as similarities in everybody's love of swinging, throaty, amassed sounds. Every sound is by Garchik, overdubbing 'bone, baritone horn, sousaphone and slide 'bone. Ingenious, solid.
Frank Wright Quartet – Blues for Albert Ayler (ESP-Disk) — Hot as lava, guitarist James  Blood Ulmer and drummer Rashid Ali slam with sax-and-flutist Frank Wright,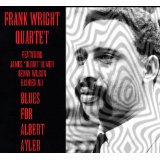 a childhood friend of Albert Ayler, and bassist Benny Wilson during never-before-released tapes of a 1974 gig at Ali's Alley in Soho. Nobody told them they couldn't play like this — no-holds-barred, gritty, loud,"free," devil-may-care — so they do.
Living by Lanterns – New Myth/Old Science (Cuneiform) — A double quintet of  emergent Chicago and NYC individualists  who are also swell collaborators and interpreters. They transform 700 hours of unused Sun Ra archival tape into a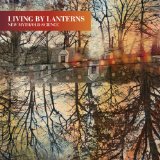 broad and multi-faceted program that gets off into space, yet enlightens this world. Alto saxist Greg Ward, cornetist Taylor Ho Bynum, tenor saxist Ingrid Laubrock, cellist Tomeka Reid, guitarist Mary Halvorson and vibist Jason Adasiewicz, with solid yet shifting rhythms laid down by bassist Joshua Abrams, drummers Tomas Fujiwara and Mike Reed, who also adds electronics. Inside/outside, like Ra.
Jon Irabagon's Outright!– Unhinged (Irabragast Records) — An audacious jazz orchestra with strings, Theremin, berimbau, banjo and found objects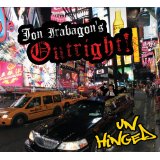 besides the usual brass, reeds and rhythm, all connecting one way or another with tenor saxophonist Irabagon. Fine playing, rangy within contexts; quick change-ups lead you-never-know-where, and humor leavens the serious fun.
Hafez Modirzadeh – Post-Chromodal Out (Pi) — Alto and tenor saxist Modirzadeh has developed a unique microtonal practice, based in part on Persian (Iranian) dastgah modal music and inspired to universality by Ornette Coleman. He delves deeply into it with capable Iraqi-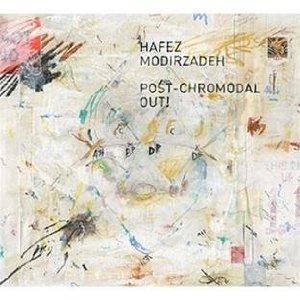 American trumpeter Amir ElSaffar, pianist Vijay Iyer (who plays a specially tuned keyboard), bassist Ken Filiano and drummer Royal Hartigan, plus guests on Filipino Kulintang (gongs), Persian santur (hammered dulcimer) and electric guitar. At first exposure the sound is — ?!?! — but grow accustomed to the tuning and it takes you away. . .
Wes Montgomery – Echoes of Indiana Avenue (Resonance) — This is the best record of the year that could have been issued in 1958, rich with swinging, melodic vitality. All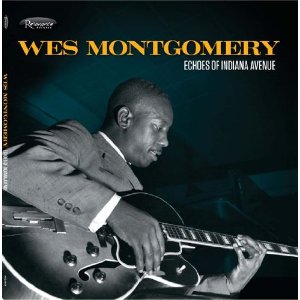 previously unissued material that the guitar god Montgomery recorded in his hometown, with support from his brothers and cronies. Such music used to be a neighborhood staple; maybe jazz will become so local and groovy again.
Harris Eisenstadt — Canada Day III (Songlines) — Drummer Eisenstadt's calm, precise yet color-filled compositions for a quintet of matured NYC pros who've learned to play together closely over three albums and several tours.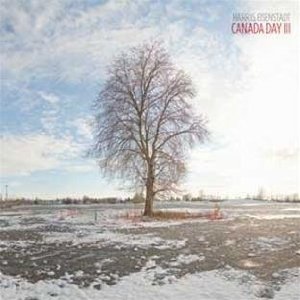 Chris Dingman, vibes; Nate Wooley, trumpet; Matt Bauder, tenor sax; Garth Stevenson, bass and Harris, lifting everyone.
Ron Miles – Quiver (Enja) — If Boulder-based trumpeter Miles were m0re widely heard, he'd be more widely appreciated, as he and we deserve. With guitarist Bill Frisell and drummer Brian Blade, Miles is thoughtful, lyrical and a touch raucous, too. It's a live performance of originals, a blues, Ellington and Mancini tunes.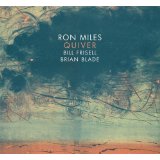 REISSUES:
Preservation Hall Jazz Band – The 50th Anniversary Collection — As it was and how it is.
Spectrum Road (Palmetto) — Works of Tony Williams' Lifetime, not really a reissue but a high-energy revisitation by guitarist Vernon Reid, keyboardist John Medeski, drummer Cindy Blackman and Lifetime's original bassist Jack Bruce. I'm glad this material gets new life.
BEST VOCAL ALBUM
Neneh Cherry and The Thing – The Cherry Thing (Smalltown Supersound)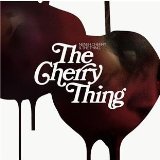 — Tenor sax terror Mats Gustuffson leads the trio The Thing, Neneh Cherry is one fearless singer, and repertoire includes tunes by the Stooges and Suicide as well as by Don Cherry (Neneh's stepdad) and Ornette. Brace yourself.
BEST DEBUT CD:
Ryan Truesdell, Centennial: Newly Discovered Works of Gil Evans (ArtistShare). Beautiful large ensemble music expertly performed.
ALSO:
Calvin Weston – Of Alien Feelings (Imaginary Chicago); Positive Catastrophe (Taylor Ho Bynum and Abram Gomez-Delgado nonet) Dibrujo, Dibrujo, Dibrujo (Cuneiform); Guillermo Klein Los Gauchos, Carrera (Sunnyside); Henry Cole and the Afrobeat Collective, Roots Before Branches (self-produced); Art Ensemble, Early Combinations (Nessa); Sylvain Leroux Quatuor Créole (Completely Nuts); David Fiuczynski, Planet Microjam (Rare Noise); Sam Rivers, Dave Holland, Barry Altschul, Reunion: Live in New York (Pi); Wadada Leo Smith & Louis Moholo, Ancestors (Tum); Kurt Elling, 1619 Broadway, The Brill Building Project (Concord); The Thirteenth Assembly (Bynum, Halvorson, Pavone, Fujiwara), Station Direct (Imprec); Mary Halvorson Quintet, Bending Bridges (Firehouse 12);  Nicole Mitchell and an ARCHE New Music Ensemble, The Arc of O (RogueArt); Wayne Escoffrey, Only Son of One (Sunnyside); Organ Monk, Uwo in the Black (self-produced; I wrote the liner notes, but recommend this honestly, wholeheartedly); Pharoah Sanders, Early Pharoah (ESP); Steven Feld, Jazz Cosmopolitanism in Accra  (VoxLox).