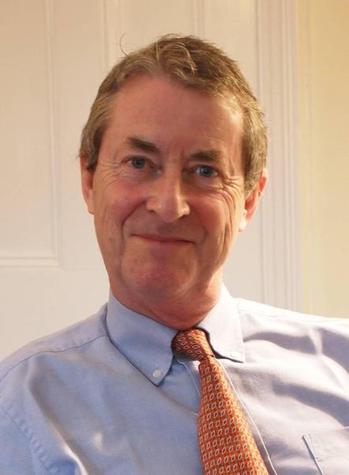 David Bomford, incoming director of conservation, Houston Museum of Fine Arts
David Bomford, a casualty of the J. Paul Getty Trust's regime change, had landed on his feet: He is returning to the U.S. and his first love, art restoration. Gary Tinterow, who has hit the ground running as the new director of the Houston Museum of Fine Arts, today announced that Bomford would be the museum's new director of conservation, beginning in October.
Last December, when he announced his intention to leave the Getty Museum (effective last Feb. 1), Bomford said he would return to London "to pursue research, scholarship and writing." He had been senior restorer at the National Gallery, London, before becoming the Getty Museum's associate director in 2007 (and, later, its acting director, after the resignation of Michael Brand.
Speaking of Brand (now director of the Art Gallery of New South Wales, Sydney, Australia): In an interview with Elizabeth Fortescue for The Art Newspaper, he recently rehashed his beefs against the Getty Trust's management structure and its late president, James Wood, much of which he had shared with me more than two years ago.
When I asked for his reaction to Bomford's resignation, Brand reemphasized, in another CultureGrrl Q&A, what he regards as the "major structural problem at the Getty that transcends any individual personalities."
With Bomford, Houston will be getting a twofer: Joining him in relocating from London to Houston will be his wife, Zahira Véliz, who will become the Houston museum's senior paintings conservator.
Véliz, like Tinterow, has Metropolitan Museum connections: "She worked with the legendary restorer John Brealey, both at the Metropolitan Museum in New York and at the Prado during his historically important tenure in Madrid," said Tinterow (the Met's former chairman of
19th-Century, Modern and Contemporary Art) in announcing the two appointments.