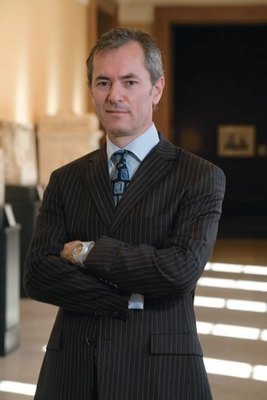 Michael Brand, landing on his feet after his rocky time at the Getty and his interim position as consulting director of the in-construction Aga Khan Museum, Toronto, is heading back to his native Australia.
This announcement just hit my inbox:
Michael Brand…has
been appointed director of the Art Gallery of New South Wales.
Brand said the following about his new gig in Sydney, which will begin in the middle of this year:
While they [the AGNSW] are rightly focused on serving their primary audience and promoting Australian art, they are also resolutely international in their approach to art and culture.
The museum is currently hosting a blockbuster Picasso show, touring from the in-renovation Musée National Picasso, Paris.
Nicholas Serota, director of the Tate Gallery, London, advised the Sydney Museum in its search.
All of which brings to mind the continued uncertain status of the Getty Museum, where J. Paul Getty Trust president Jim Cuno is presently doing double duty as museum director, after the departure of David Bomford, who assumed the acting directorship when Brand departed in January 2010. I recently heard a rumor that there would be an announcement regarding the Getty's vacant directorship this spring, but, alas, that rumor wasn't attached to a name.
Then I saw the Frick's Colin Bailey at Monday's press preview for the pleasurable Renoir, Impressionism and Full-Length Painting, and a light went on. Like curators Malcolm Warner of the Kimbell and both Gary Tinterow and Ian Wardropper of the Met, all of whom recently left their institutions to direct others, Bailey is a longtime top curator who got passed over when a higher position was handed out at his place. As CultureGrrl readers know, he has previously shown interest in becoming a museum director.
What's more, I think it would be difficult to find someone already directing a major museum who would want to subordinate himself to the strong-willed Cuno. Someone stepping up to a first-time directorship up might be the ideal candidate, under the circumstances.
This CultureGrrl guess probably has as much accuracy as this one did. Then again….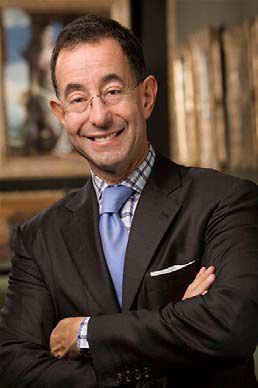 Colin Bailey, Peter Jay Sharp Chief Curator, The Frick Collection