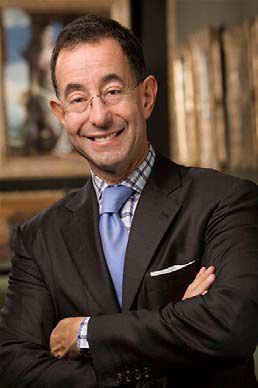 Colin Bailey, Peter Jay Sharp Chief Curator, The Frick Collection
Gary Tinterow and Colin Bailey need training in how to be a museum director? I guess it's so, if the Center for Curatorial Leadership says it's so.
These eminent curators, from the Metropolitan Museum and the Frick Collection, respectively, are among the first 10 applicants chosen for such training by CCL, an organization co-founded by Agnes Gund, president emerita of the Museum of Modern Art, and Elizabeth Easton, former chair of the department of European painting at the Brooklyn Museum. (Doesn't Easton want to a directorship, too?)
CCL also announced that it will collaborate with the Columbia University Business School to "deliver an MBA-level curriculum designed to equip curators with the necessary business skills to compete for museum director positions."
Click the link below for the full list of inaugural CCL fellows.

Elizabeth Armstrong, Deputy Director for Programs and Chief Curator, Orange County Museum of Art
Colin B. Bailey, Peter Jay Sharp Chief Curator, The Frick Collection, New York
Silvia Karman Cubiña, Director/Curator, The Moore Space, Miami, FL
Eleanor Jones Harvey, Chief Curator, Smithsonian American Art Museum, Washington, D.C.
Paola Morsiani, Senior Curator, Contemporary Arts Museum Houston
Jordana Pomeroy, Senior Curator, National Museum of Women in the Arts, Washington, D.C.
Richard Rand, Senior Curator, Sterling and Francine Clark Art Institute, Williamstown, MA
Gary Tinterow, Curator in Charge, Department of Nineteenth-Century, Modern, and Contemporary Art, Metropolitan Museum of Art, New York
Zoé Nicole Whitley, Curator, Contemporary Programmes, Victoria and Albert Museum, London (U.S. citizen)
Laurie Winters, Curator of Earlier European Art, Milwaukee Art Museum