Now that Yannick Nézet-Séguin is one of the best-liked conductors on the planet, he can afford to come out – as a cat person.
The music director of the Philadelphia Orchestra and Metropolitan Opera recently paid a visit to the Pennsylvania Society for the Prevention of Cruelty to Animals (PSPCA) and brought with him a playlist based on the musical responses he and his partner Pierre Tourville have witnessed with their three cats, Mélisande, Rafa and Rodolfo.
"I wanted to do my part," he said, in a widely-published statement, "to make the experience for the loving animals at the shelter a little bit better while they wait for their forever homes."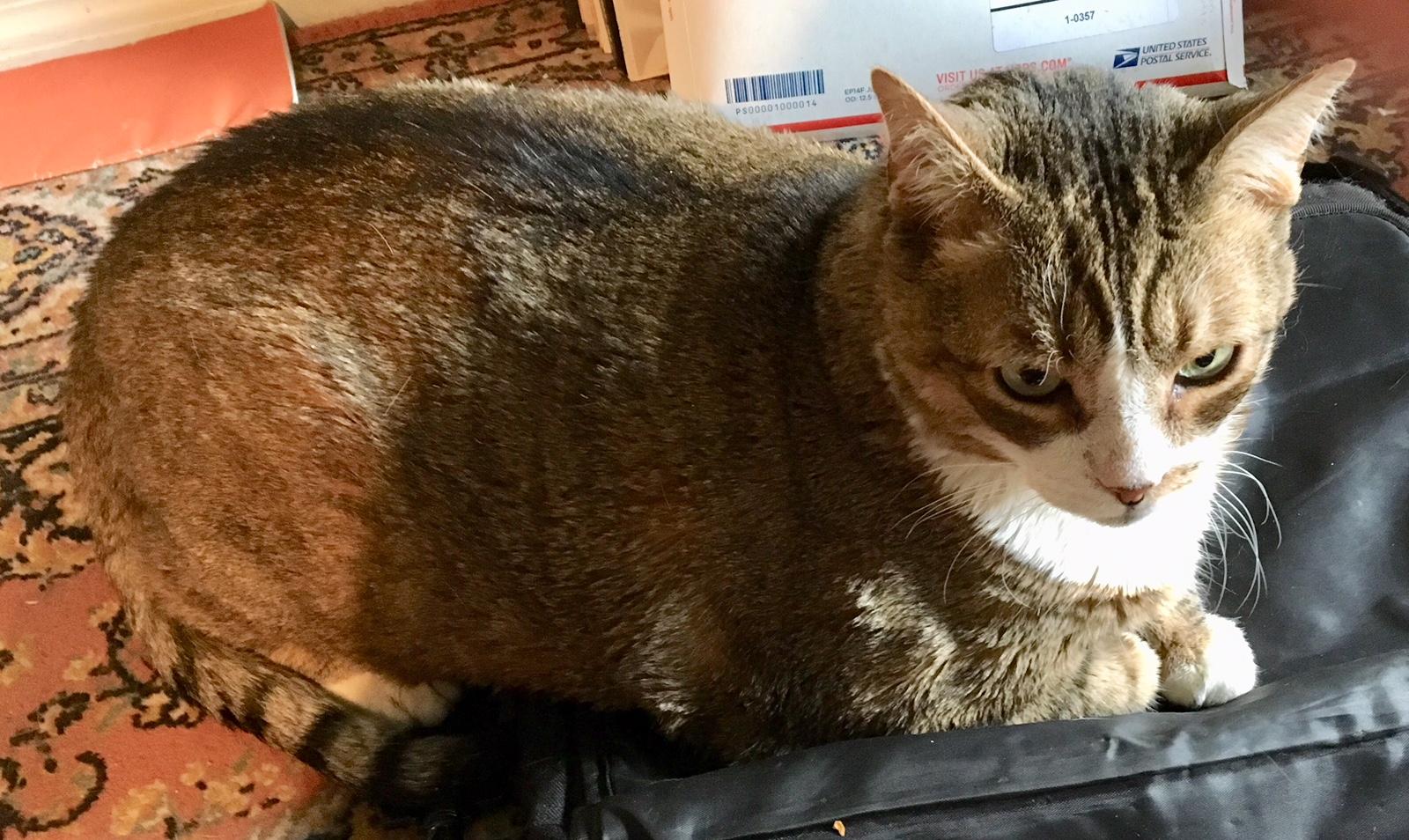 Selections were Chopin, Debussy, Mahler, Mozart, Rachmaninoff – that last composer coming with the explanation, "Our cats are great romantics; they love passionate music. This one is for early evenings, with some adrenalin rushes before a good night's sleep."
His animals in genteel Montreal must be very different from mine in Brooklyn, not that location makes any difference. Mine prefer experimental music. This is not because the trendy National Sawdust is nearby: I only discovered their musical interests from researching Philadelphia concerts I was writing about for the Philadelphia Inquirer. One of my Brooklyn gym buddies, the Metropolitan Opera-bound heldentenor William Hammons, says that his calico cat Pipsi purrs on cue when he sings — but only when it's classical. And both of them are transplanted Texans.
More relevant is the fact that I'm drawn to cats that are trying to get away with something. Like stealing things. (That can be a problem when I'm leaving for a Philadelphia Orchestra tour of China and discover that I haven't seen my eye glasses in a week.) I like animals who think for themselves. And none of them have shown interest in any music that has functional harmony — the kind of pieces whose first few chords have an implied conclusion. And that's at least 70 percent of Western music.
Cut to last week when I was working on a story about Philadelphia's Bowerbird concert series spotlighting experimental composer Maryanne Amacher (1938-2009). I downloaded and began playing a disc of her electronic pieces, and three of my four cats quickly found their way into my home office. This was unusual. They were transfixed.
Then I recalled the first winter that I had my Rosie — a self-rescuing cat from Astoria, Queens ("Hi. I'm your new cat. What's for dinner? BTW, I may be pregnant.") who is one of the most orally-fixated creatures I've ever seen. (She bites. Even in her sleep) I came home from my Saturday errands one snowy afternoon, put on a recording of Morton Feldman's spare, static Triadic Memories, and it was the first time I had seen Rosie both awake and quiet.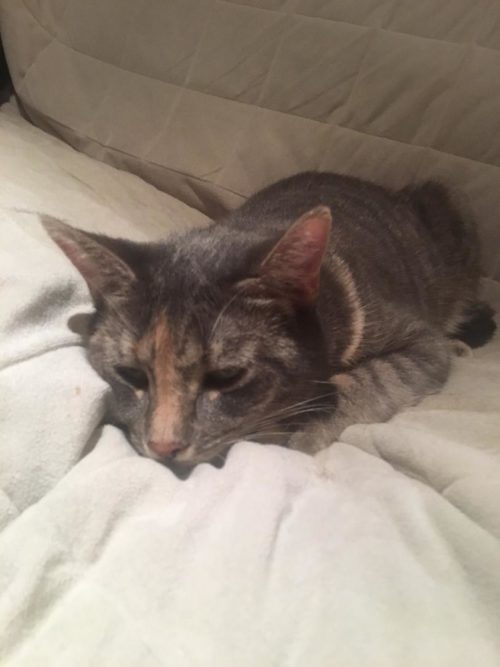 The most remarkable reaction was from Bhob Rainey's electronic music piece Axon Ladder. I first heard it in one of those warehouse spaces in the Northern Liberties section of Philadelphia on a cold 2015 night when I was coming down with the flu. Rainey (b. 1972) is as much a conceptual artist as he is a composer: His process with a piece is often as fascinating as the piece itself. This one was based on the neuron activity of squids, who apparently have unusually large neurons and are thus easy to study. In my increasingly flu-ridden state, the piece felt endearingly dreamy but never lacking that Philadelphia grit. When I played a recording of the piece a few weeks later in my Philadelphia apartment, my cat Myles was mesmerized.
A rescue cat from seaside Cape May, N.J., Myles is an amiable 22-pounder who typically ambles from room to room, wagging his tail like a dog and rightly expecting every creature he meets to adore him on sight. But Myles became tense at the sound of Axon Ladder, and not just once, but a few days later as well. So now, in 2019, I had to ask myself: What would Myles make of the piece exactly four years later? I easily found it on YouTube, and as the squiggly, unpredictable electronic sounds came from my speakers, Myles was riveted all over again — and then some. He did something he never does: He crouched and began moving very deliberately toward the speaker.
Myles was hunting the music.
But the music doesn't physically exist. He couldn't see it. He wanted to swat something but didn't know what. He was regarding the speaker with great puzzlement.
Well, I couldn't go on torturing him with something that was beyond his conception.
But what was he hearing? For that matter, what do we hear that's different? Maryanne Amacher spent much of her creative life studying what sounds the human ear adds to the sound waves that are coming in. Maybe Myles, in his own way, is a more accurate critic than I am.
So if you see me some evening prowling around National Sawdust during an experimental music concert, you'll know that I'm only taking after Myles and hunting for the music.
Here is my alternative playlist for cats:
Morton Feldman: Triadic Memories. Mode Records
Kaija Saariaho: L'Amour de Loin, Act III prelude. Harmonia Mundi
Bhob Rainey: Axon Ladder. https://www.youtube.com/watch?v=jMspd-FZ-ns
Maryanne Amacher: Sound Characters Making the Third Ear. Tzadik Records