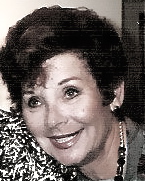 Evelyn Lear didn't need an active singing career to delight those around her.
The long-retired, Brooklyn-born soprano, who died July 1 at age 86, had an all-too-short career as a lyric soprano with superb musical intelligence and considerable physical beauty. She set standards with her recordings of The Magic Flute, Wozzeck and Lulu, all on Deutsche Grammophon conducted by the formidable Karl Böhm. However, she never quite came back from a 1970s vocal crises, the evidence being the colorless, tentative singing in her 1976 recording of Der Rosenkavalier. She continued, often mezzo-soprano roles, more and more infrequently in the mid-1980s, ending with her hilarious portrayal of the alcoholic voice teacher Madame Dilly in a 1992 recording of On the Town.
But you knew that she hadn't had enough. And neither had her American public, since her best years were spent singing in Europe. She continued putting out discs of private recordings on the VAI label. The late Opera News editor Robert Jacobson recalled how she phoned him the morning after a 1984 opening night of Strauss' Intermezzo starring Elisabeth Söderström in a role that easily could've been Lear's had she been in a better vocal state. She asked, somewhat sadly, "So…was Elisabeth divine?"
She admitted that her 51-year marriage the durable Wagnerian bass/baritone Thomas Stewart wasn't at its happiest when the phone kept ringing for him – and not her. Still, theirs was one of the longest lasting marriages in the opera world. Like many couples, she said, they vowed to never go to bed angry with each other. Everything had to be talked out. And since he was a Wagnerian, those nights could go quite late. She also aided many young singers, watching their careers go meteoric – Lawrence Brownlee's, for one – while she watched from the sidelines (which was her suburban Maryland home outside of Washington, D.C.).
But was she humbled? Not in the least.
Some years ago, her longtime friend Stephen Wadsworth directed a marvelous series of Marivaux plays at the McCarter Theater in Princeton. While one of them was on, she and Stewart were in New York judging a vocal competition; Wadsworth got her on the phone and convinced her to see his show.
"Oh but we can't. We left the car in Maryland. We flew up here. We have no way to get to Princeton," she said.
Wadsworth suggested New Jersey Transit.
As she told it, her voice dropped an octave and her words became staccato. "Stephen," she explained, "I'm Evelyn Lear. I'm a diva."
Do it anyway, he said.
What I would give to have seen Lear navigating the chaotic Penn Station.
"But we found our train and got on," she recalled, "and there were all of these…these…people…."