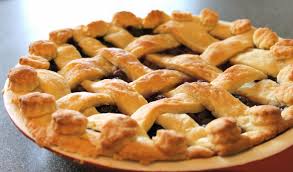 Do you proceed from the premise that the "pie" is of a set size and we are all competing for a slice – or that the pie is expandable and we all stand to win by creating the means for it to grow.
For arts & cultural organization leaders responsible for building audiences, here's a quick test to see if what you BELIEVE is consistent with how you BEHAVE:
In the past 7 days, what % of your resources (i.e. budget, time & attention) have you invested in efforts of audience building for objectives beyond your current season?
In the past 30-days, how many personal invitations have you extended to people who have never attended a performance, exhibition or activity at your organization?
In the past 90-days, how many audience members have you guided to other arts & cultural organizations in your community?
It's easy to SAY that that the pie is expandable.  It's harder to to deliver that pie.  I'd respectfully suggest that the most effective leaders at audience-building are the ones who sustain effort at these priorities and who are never fully satisfied by their answers to these questions.
Wishing you a happy & delicious "pie" day.
——-
Get Smarter, Grow Stronger & Gain Audiences – You're invited to attend one of Matt's upcoming Audiences Everywhere™ workshops – coming soon to St. Louis, Detroit, Dallas, San Francisco, Providence, San Diego and more!  http://www.audienceavenue.com/appearances/.