In one of my favorite Star Trek (original series) moments, Dr. McCoy eschews his abundant technology and tells a reluctant patient to open his mouth, "The machine is capable of almost anything but I'll still put my trust in a healthy set of tonsils."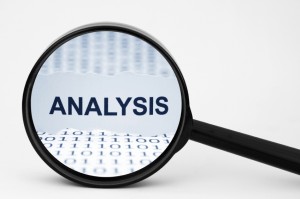 Today's arts & cultural organizations would be wise to do the same.
While the analytic capabilities of so many websites and ticketing systems are immense, it's not unusual for arts & cultural leaders to admit that they have neither the time, skill or inclination to use those capabilities to track their organizations' efforts, results and trends.
That's the state of our "big data" society:  So much knowledge yet so little wisdom.
So, I make this statement without snark, sass or sarcasm: Don't feel bad.  You shouldn't have to.
In fact, I have a theory that I'd like to test…
In my Audience Avenue, LLC practice, I am developing a "lab test" by which a performing arts organization would supply certain basic information (2-3 years of ticket sales reports, for example) – from which I would prepare an insightful and actionable evaluation of that organization's most profound ticket sales and marketing challenges.
I have already developed a prototype with performs 10-12 detailed analyses – all related to your organization's ticket sales results.
Now, I'm looking for up to 6 organizations that would like to help me test it.
If you meet these criteria, I'd love to hear from you:
Performing Arts Organization (producer or presenter)
$500,000 (minimum) in annual ticket sales; $2 million (maximum) in annual ticket sales
Located anywhere in the US
Have been in business for a minimum of 5 complete years/seasons
Willing to provide a minimum of 3 years of detailed tickets sales reports  (Note:  I am asking for total sales reports, I am NOT asking you to disclose any individual customer records.)

Especially important:

 I am looking for organizations whose PEOPLE would enjoy being part of this developing project.  I'll do all the leg-work, but I'm definitely hoping for some excellent "thought-partners" for the duration.
As this is a "alpha test" of a new service, I am offering it to just 6 companies for the price of $675 – complete with an UNCONDITIONAL 100% MONEY BACK GUARANTEE if you are not completely satisfied with the final report.
My expectation is that this project will begin in early October and finish by mid-November.
Of course, I pledge to hold all proprietary Information in strict confidence.
Please contact me directly at MLehrman@AudienceAvenue.com to let me know of your interest.
# # #