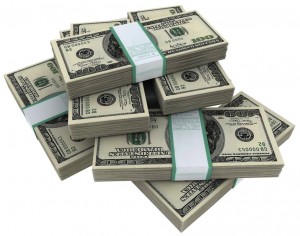 In a recent post, I wrote, "Stakeholders are demanding that non-profit arts & cultural organizations "be more entrepreneurial" – which is, too often, code for, "figure out a way to operate in which you don't have to keep asking us for money."
Literally, of course, that would be the uncharitable meaning of the phrase.
Today, let's try for a more charitable interpretation.
Suppose that such stakeholders are simply pointing out the useful fact that for any number of economic, political, technological, business, competitive, demographic or other reasons, it is increasingly necessary for nonprofit organizations to diversify and strengthen the financial means by which they fuel their operations.
Some 5 years into the Great Recession, does anybody really still want to argue that point?  And even when the economy returns to boom times, is there any downside to nonprofit organizations having pursued (and achieved!?!) that objective?
I, for one, am not overly worried that "Be More Entrepreneurial" drives nonprofit organizations to sacrifice artistic quality or ambition for the the pursuit of earned revenue.  I do believe that "Be More Entrepreneurial" fuels the need to explore and secure greater levels  RELEVANCE, CONNECTION & ENGAGEMENT with the audiences we serve.  (And while the benefits of that engagement may be reflected in earned revenue, they may just as easily be measured by increased membership, contributions and sponsorship, too.)
To my original post, several readers responded with alternate interpretations of the directive.  I was particularly intrigued with the reply of Leonard Jacobs who posted, "The cold, nasty, unfortunate, maddening and infuriating truth, Matt, is that far too many nonprofit leaders and thinkers and doers think "entrepreneurial" is a dirty word."
I understand that.  It's a quagmire combination of fear, inexperience, uncertainty and inertia that casts "entrepreneurial" as a dirty word.
It's time to get past that.
Here's my little tip for HOW:  Let's worry less about about the meaning behind those who tell us to "Be More Entrepreneurial."  It really doesn't matter.
Instead, let's focus on the spirit by which we RECEIVE the message.
The next time someone tells you to "Be More Entrepreneurial," try accepting it as they said, "Find new ways to make people love you."
# # #