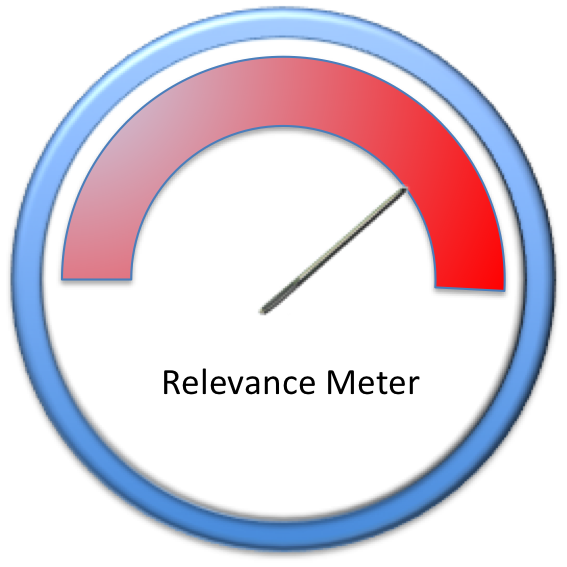 Whose job is "relevance?"
Does the word appear in any job title on your company's organization chart?
Does the word even appear in the job description of any position in your organization?
Will you argue that "relevance" is the obvious province of your organization's artistic director or curator since it is they who are responsible for interpreting and advancing your organization's artistic mission?
With all due respect to artistic leaders, your artistic vision, talent and experience doesn't define "relevance."  Not a "peer review" by your esteemed colleagues nor even a laudatory New York Times review, qualifies as a measure of "relevance."
Let's be clear:  "Relevance" is the measure of CONNECTION between the offerings of your organization and the expectations of your audience.
It's not a measure of critical acclaim – ticket sales – memberships – web traffic – retweets – Facebook likes – guest book comments – standing ovations – contributions – or any other one thing.
It's ALL of that.  And much more.
"Relevance" isn't the destination.  It's the journey.  And as soon as you think you've achieved it – it moves.
So here's my suggestion.  Don't assign the title of "Chief Relevance Officer" to any one person in your organization.  Instead, make it a title that ROTATES throughout your organization on a monthly basis.  Here's the core of the position's job responsibilities:  At the end of every 30 days, the title-holder should be responsible to issue a report on actions taken over the last 30 days and provide an updated plan (including assignment of actions) for the next 90 days for the whole organization.
Your organization doesn't need a "Chief Relevance Officer."  But, your organization DOES need to cultivate a culture in which everyone understands that "relevance" is a critical part of their job responsibility.
# # #