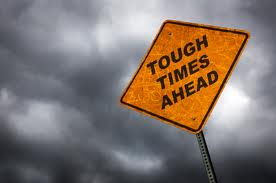 I'm not, by nature, a pessimist.
So I was struck by the reply of a respected colleague to an e-mail I sent that included the sentence, "As you well know, these are very tough times for the arts & cultural sector."
She replied, "Interesting you say these are tough times.  I don't hear that very much."
Wow.  Let's take a moment to take stock of where we are, shall we?  I invite you, dear ArtsJournal blog readers, to respond:  Would YOU call these "tough times"?
Corporate philanthropy has pretty much evaporated.

Fewer Foundations are making arts & culture a priority against so many other community needs.

Earned revenue is strained as organizations face increasingly tougher challenges in attracting audience attention.

Arts journalism is (nearly) an oxymoron.

Newspaper readership – and, thus the value of print-based PR – is on a downward trajectory.

For all the benefits of social media, there is no clear "best practice" for arts & cultural organizations to attract or sustain audiences in an increasingly on-line world.

Research by TRG Arts (and others) reveals surprisingly painful truths about audience attendance behaviors.

Municipal budgets are still strained – which means cuts in operating support of publicly owned facilities (and – as far as I'm aware – few if any new projects on the horizon.)

The very principle of public funding of arts & culture seems to groan under the stress of Federal, state and local budgets,

Stakeholders are demanding that non-profit arts & cultural organizations "be more entrepreneurial" – which is, too often, code for, "figure out a way to operate in which you don't have to keep asking us for money."  
So, what do YOU conclude?  Are these tough times or not?
And if not – what points would you present in rebuttal?
# # #