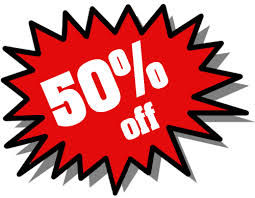 "Sometimes, We Want Prices to Fool Us" is the title of today's New York Times article that notes that "…most shoppers, coupon collectors or not, want the thrill of getting a great deal, even if it's an illusion."
You want proof?  The article reports that J.C. Penney suffered a whopping 25 percent drop in sales  over the last year due to its decision to stop promoting sales and offering coupons and instead focus entirely on offering "everyday" low prices.
That the J.C. Penney Board of Directors ousted its CEO over these results is understandable.
Yet, don't you sympathize with what the strategy was trying to accomplish?   The article explains that the "everyday low prices" strategy provides great efficiency and predictability in a company's supply chain – while eliminating the substantial labor of managing a wildly unpredictable process.  Who doesn't appreciate the desire to economize operations by stabilizing supply and demand.
We in the arts & cultural sector should pay special attention to the failed J.C. Penney strategy because it looks TOO MUCH like the way the vast majority of performing arts organizations price & sell their tickets.
If your organization is about to publish its 2013-14 season brochure, then you are GUILTY AS CHARGED.  Consider what you're doing in the context of the J.C. Penney experience – you're locking yourself into a set ticket price (even with discount benefits for "series tickets" or "members") – FOR THE ENTIRE NEXT YEAR.
A step in the right direction is the growing popularity of "dynamic ticket pricing" – where you publish your fancy season brochure WITHOUT listing ticket prices.  Use the web – or perhaps an inexpensive ticket price supplement – to explain that ticket prices may adjust – and then reserve the right to re-set your prices every week, month, quarter or whenever you feel like it.
I have to admit, though, that upon reading of the J.C. Penney experience, I'm increasingly concerned that while "dynamic ticket pricing" offers some great benefits to the SELLERS of tickets, it does little to excite or empower its BUYERS.
As the J.C. Penney experience vividly shows, we live in a world in which prospective audiences WANT AND DESERVE to be inspired, attracted, invited, induced, enticed, lured, solicited and tempted in many different ways. 
So the important question for arts & cultural organizations is this:  HOW VIGOROUS AND MULTI-FACETED IS YOUR STRATEGY FOR PURSING TICKET SALES FOR YOUR NEW SEASON. 
Just because you have a rose, doesn't mean that anybody is going to be interested to smell it.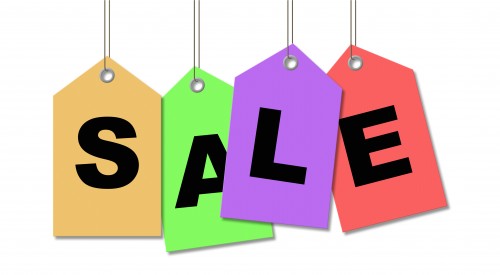 # # #