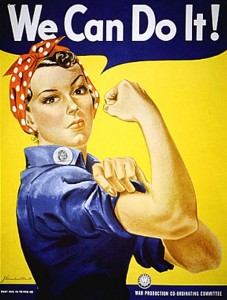 A couple of months ago, I accepted an invitation to teach a semester-long upper-level seminar on Arts Entrepreneurship this Spring at Arizona State University.
Having conceived, founded & operated Alliance for Audience over the last 10 years, I accepted the invitation with confidence in my knowledge, experience & ability to convey the substance of strategic plans, cash-flow management, human resources, marketing, board management, accounting, fundraising, public relations and the myriad other pieces required to organize and sustain a company.
But as I worked to organize all those "mechanics" into a 14-week class that meets weekly for 3 hours at a time I was haunted by a single question:
"To What End?"
At its core, we understand that an "entrepreneur" is "a person who organizes and manages any enterprise, especially a business, usually with considerable initiative and risk."  (Dictionary.com: Entrepreneur)  The quintessential entrepreneur is motivated entirely (and pretty much only) by profit.
But what is the unique challenge of an "Arts Entrepreneur"?
Understand that I'll not be teaching this class in the business school – but rather under the auspices of the College of Theatre & Film (a division of the ASU Herberger Institute for Design & the Arts).
I don't expect that my thought process is yet complete – but writing a "course philosophy" helped elevate my thinking from the "HOW" kinds of questions that dominate my days to the "WHAT" kinds of questions that speak to why I (and you and so many of our colleagues) wake up every morning willing to take up this challenge yet again.
This statement now resides at the top of my class syllabus – and I'm happy to share it with you:
—–
Philosophy on Arts & Cultural Entrepreneurship
The act of entrepreneurship involves more than the creation and operation of a business venture.  It is a synonym for empowerment, innovation, leadership and community-building.
You have aspirations.  Entrepreneurship comprises the collection of skills, practices and drives that will enable you to gather and utilize the resources (financial, intellectual & human) necessary to pursue those goals.
Despite all news to the contrary, you are living in the most opportunity-filled period of human history that has ever existed. Your ability to learn is virtually unlimited.  That you live in a community (and world) overflowing with needs, challenges and opportunities should be obvious.  The only limitation to what you can accomplish is the degree of your own personal drive and the quality of your imagination.
These are important and exciting times to be an entrepreneur.  It is a pursuit worthy of your wholehearted investment of time, effort and initiative.
Exploring the opportunities of entrepreneurship at the confluence of the arts and culture  will enable you to assert your unique quality of leadership and seek sustainable success in the advancement of whatever arts and/or cultural enterprise it is your passion to pursue.
—–
On this New Years Day, it occurs to me that this is also a RESOLUTION (like that of "Rosie the Riveter") that is affirmed daily by everybody who creates, works, supports and engages in America's vibrant arts & cultural sector.
# # #