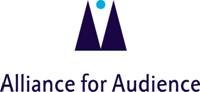 This post is based on a message shared today with the members & stakeholders of Alliance for Audience – the independent service organization to Arizona's arts & cultural community (of which I am the founder & Executive Director.)
The "need" that led to the formation of Alliance for Audience (and to similar associations nationally that focus on the cause of "audience development") was grounded in shared, long-standing frustrations regarding the under-utilization of arts & cultural assets stemming from reasons both "external" (i.e. changing demographics, heightened competition and diminished arts & cultural education) as well as "internal" (i.e. technological advancements, budgetary pressures).
The under-utilization challenge is historic, profound and long term.
But that challenge has been trumped by a new priority whose challenges are historic, profound and immediate.
Today, arts & cultural organizations in Arizona and elsewhere are suffering from the onslaught of a devastating financial drought.  The immediate challenge is one of under-capitalization – a situation made critical by the simultaneous experience of withdrawn corporate sponsorships, shrinking government allocations, downgraded philanthropic support, diminished earnings on invested assets and weakened audience participation (which itself diminishes earnings capacity and individual philanthropy.)
Just this week, I heard one organization's CEO state the challenge succinctly:  "Companies that used to consider generously contributing to or sponsoring our activities now tell us that they no longer consider arts & culture to be "essential" community services."
This is not just an Arizona challenge.  The under-capitalization of the arts & cultural sector has emerged as nationally significant issue, as noted in Nonprofit Finance Funds' recently published Case for Change Capital in the Arts and the Kresge Foundation's focus area on Arts & Culture Institutional Capitalization.  (Thank you Alan Brown for identifying these for me.  I continue to welcome suggestions & links to other resources on this topic!)
To be clear, the under-utilization challenge has not been solved nor gone away.  But that challenge can no longer be addressed without also confronting the concurrent challenge of under-capitalization.
Alliance for Audience (and other organizations like it around the country) were founded to help individual arts & cultural organizations organizations work together to achieve goals that are impossible to attain on their own. 
Thus, now is the appropriate time to ask how such entities might re-deploy their assets, position, experience and momentum to address these dual challenges in service to Arizona's arts & cultural sector.
This is the START of a very important conversation that deserves to be discussed honestly, openly & candidly.
I am very interested in connecting with people in Arizona and nationally who are interested in engaging in a discussion on this topic.
# # #