If Zoe Scofield were a fictional character, she would be Lisbeth Salander, who made her debut in The Girl With the Dragon Tattoo. #
It's not the physical resemblance, although it's striking: #
(images, Juniper Shuey) #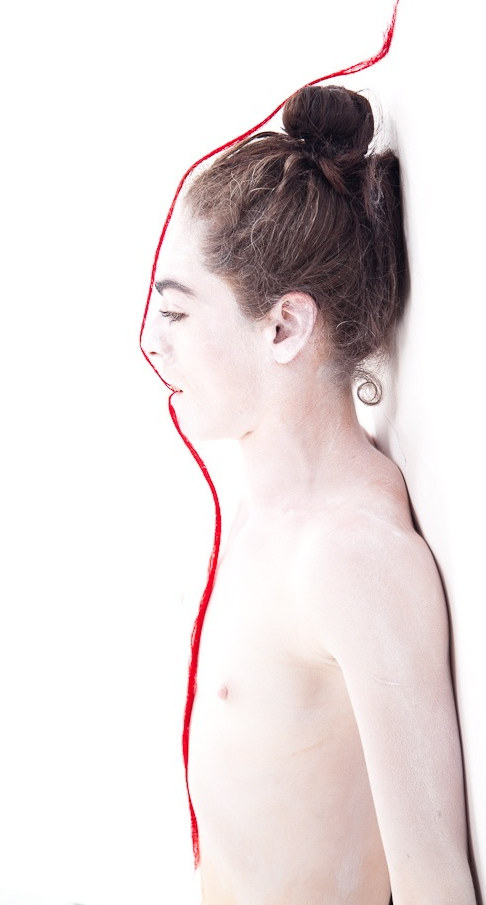 It's the meaning of their movements,Salander in a boxing ring, Scofield on stage. Scofield never would have made it as a ballet dancer, she says in the video below, because she "couldn't stay in line." Any line other than her own. She is light on her feet but owns the floor. Gravity
loves her without being able to contain her. When she jumps, she hangs
in the air, feet extended and slightly curved, fingers flared. When she crouches, she's a menace to society. #
Scofield is married to artist Juniper Shuey, with whom she collaborates in videos, photos and stage settings. (Their website, Zoe/Juniper, here.) #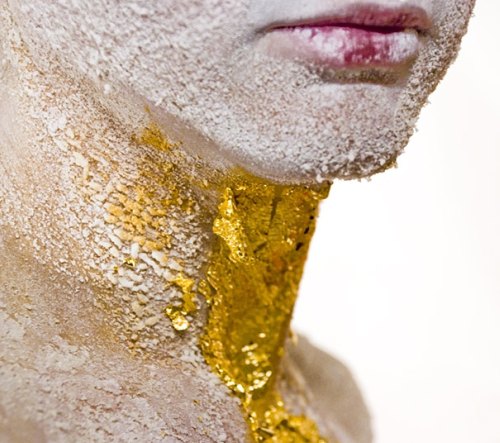 At the MacDowell Colony for the last two months, he created a series of photos that present the Scofield as a sexless series of white shadows in a wood. There's a hint of Matthew Barney in the ritualized ceremony, but Shuey is indie-rock to Barney's opera, low rent to high palace. #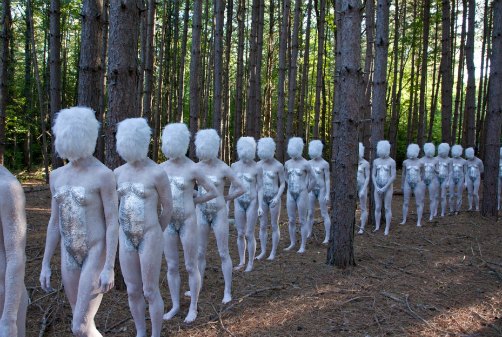 To his interest in what it means to live in a body, Shuey contributes a haunted unease, an inability to connect. The gap between him and other people equals the gap between him and himself. He involves the audience in his perceptual play, shrouding visitors in doubt the way fog rolls over the moors when Sherlock Holmes walks on them.

Working with Scofield, Shuey's doubt and her determination fuse. Like the engagement of the cooked Mikael Blomkvist with the raw Salander in Stieg Larsson's
Millennium Trilogy
, they connect to amplify, instead of canceling each other out.
#