Wherever he lives – from Seattle but of Lithuanian heritage and largely in residence there in recent years – Andrew Miksys finds worlds inside the world. #
Here or there, he connects. #
His greatness lies, I believe, in the extraordinary swiftness with which he establishes a relationship with his subjects, a relationship that is unfailingly empathetic. #
While still based in Seattle but traveling around the country, Miksys concentrated on bingo, where he has roots. He won his first game at 11, collecting the impressive sum of $280, and in high school delivered a newspaper his father published,
Bingo Today
.
#
Lipstick, New Orleans, 1997 #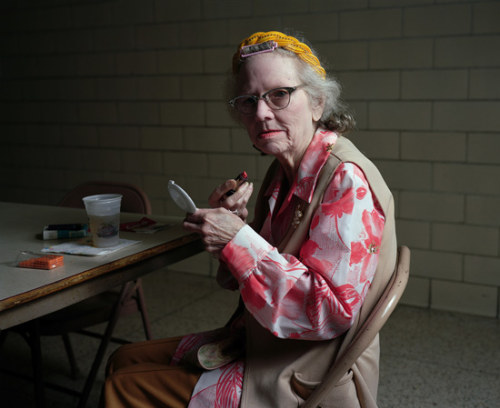 Hickey, Seattle 1997 #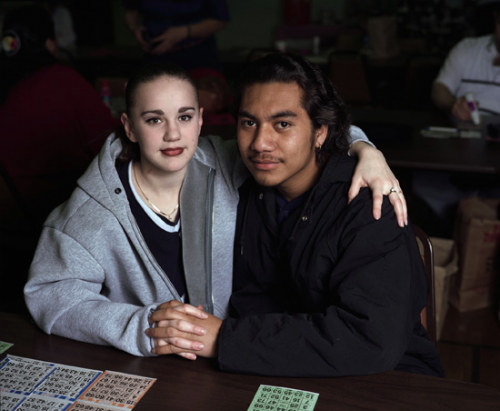 In 2007, he published a book of portraits featuring Lithuanian Roma titled, BAXT, which is a Romani word for destiny, fate or fortune.
Rustam, Lithuania 2006
#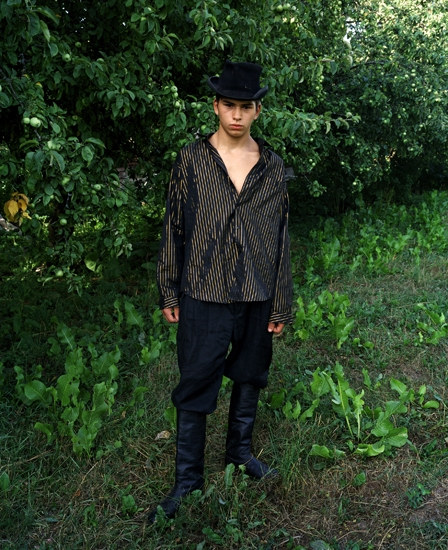 Miksys: #
In both exhibitions he's showing original photographs and
documentation of how some were transformed in the hands of his subjects.
#
During the time I was taking portraits of people for BAXT, I gave them copies. Then I also gave away books. When I revisited them much later on, I was astonished to see how they had altered my photographs and displayed them in their homes. Some had ripped their image from the book and hung it up in their living room or bedroom. #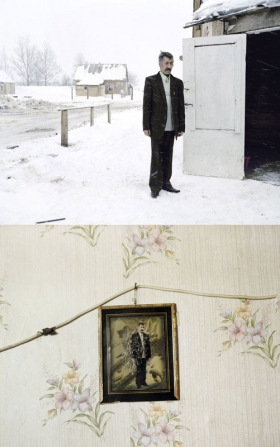 #