Sheila Klein and Ries Niemi met at art school in 1972.
Klein:
I thought he was cool, but he was so androgynous in
those days, super skinny with so much jewelry and long hair in braids,
that I didn't think about him (romantically) until I did, and then I
really did. He was 17, I was 20. We got together in '76 and married in
'78. Because we have such a long history, it's impossible not to be
influenced by each other. We have two sons. Marriage is a problematic
institution, but we try not to get in each other's way. (more)
Now sharing the gallery space at Punch, they both started
out in Seattle as part of Larry
Reid's Rosco Louie Gallery before moving to L.A. to make a mark in public
art. When they moved back, went for the rural experience in Bow, near
La Conner, to raise two sons (Rebar and Torque) whom Niemi feels obligated to embarrass.
He
dresses like he's on his way to a party, and he's the cake. Instead of a cake, he's a metal worker who likes to while away spare
hours with needle and thread. His interest sewing, knitting, crocheting and embroidery dates to his teens. In sharp contrast to his metalwork, color tends to abound in his version of the male domestic.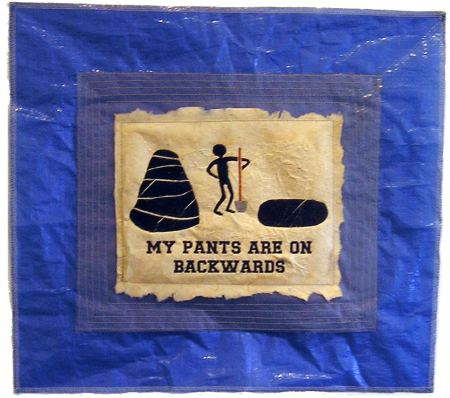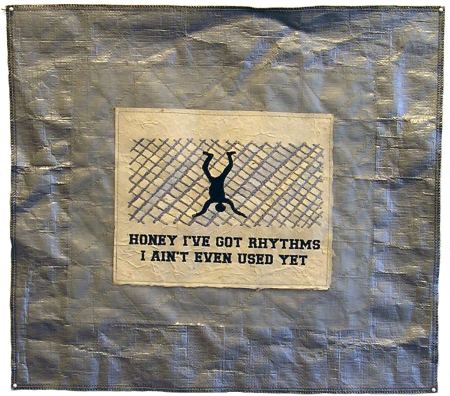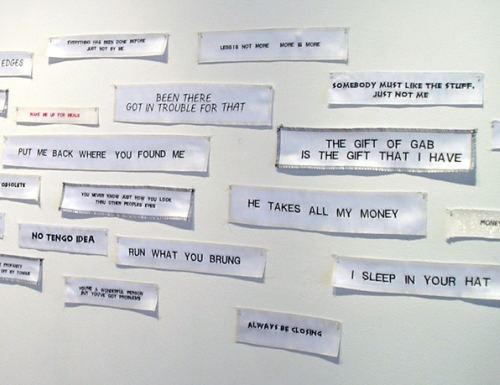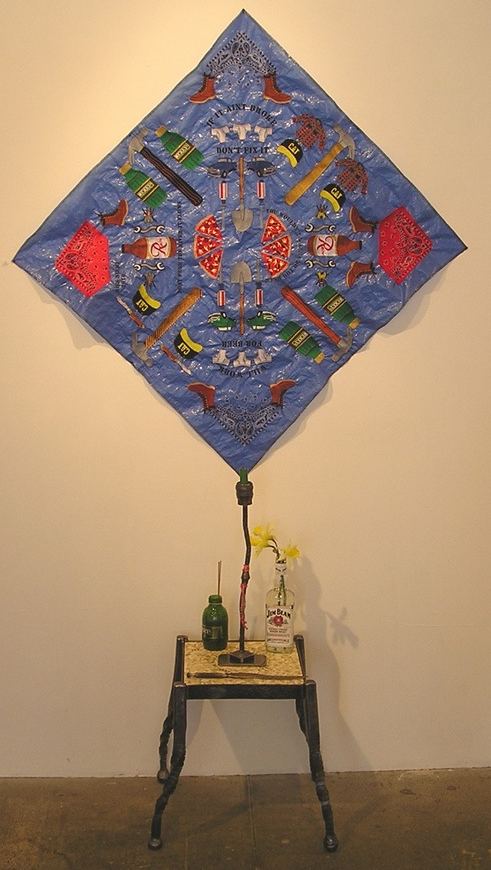 To an email intended for both sent to his address, he responded with a disclaimer:
Sheila is her own autonomous country.
That may be, but by exhibiting together, they invite comparisons. If this show were on stage, she would serve as alienated straight man, which is odd. Klein is known for her high-flying cheap charm. She makes formally deft but materially flagrant use of fake fur, black flocked netting, pink taffeta, peacock feathers, Indonesian lace, fish net, crinkled ribbons, metallic silver, purple velvet, floral cloth and pompoms.
Her color sense ranges from bold to subtle, but color is always there, until now. Her new work is the monastic version of her old party favors. As I attempted to concentrate on it, the artist on the other side of the room was dancing on top of the table. Who'd put them in the same gallery? I could pick out pieces from each at different stages of their careers that would go boom together, but the ones in this show aren't even on speaking terms.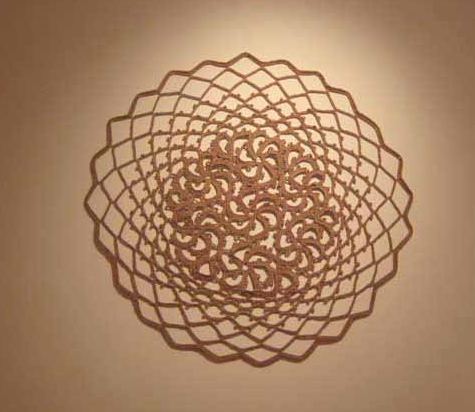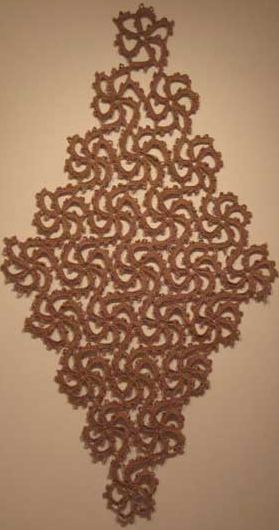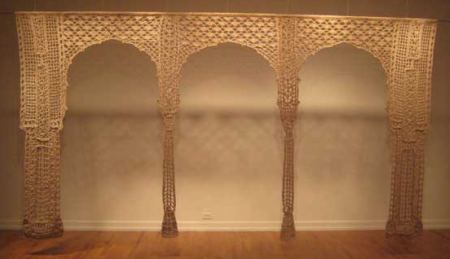 Through March 27.