In response to this post, The Meat Dance, after Amiri Baraka, Sue Danielson suggested the addition of Pinar Yolacan. Excellent choice.
From Boing Boing:
Turkish-born artist Pinar Yolacan, who is based in Brooklyn, is best known for her portraits of ladies wearing clothes fashioned from meat parts (tripe, guts, assorted offal). (more)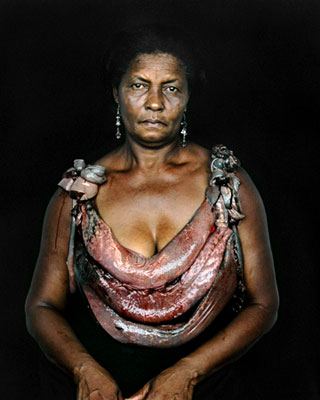 Meat Joy has the character of an erotic rite: excessive, indulgent, a celebration of flesh as material: raw fish, chickens, sausages, wet paint, transparent plastic, rope brushes, paper scrap. It's propulsion is toward the ecstatic– shifting and turning between tenderness, wilderness, precision, abandon: qualities which could at any moment be sensual, comic, joyous, repellent.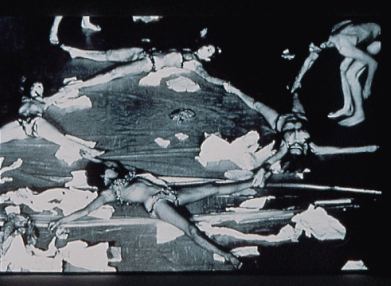 Zverina also offered his meat poem, titled, Holy Cow.
i don.t eat meat, do you?

it.s a really bad thing to do


cattle ranchers use public land

to fatten these beings for slaughter


this cruel business is subsidized

by your and my tax dollars


life is cruel, i know, it.s true–

it.s basically eat or be eaten


but if i come back as a cow,

it.s not yr mouth i want to be meat in
Ries Niemi suggested Ann Simonton.
Wrote Niemi: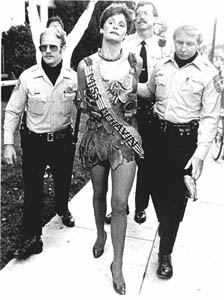 Thanks, everybody.