Last fall, members of the Seattle Art Dealers Association (SADA) attempted to define who in their view is a singular artist for an exhibit titled, Century 21: Dealer's Choice.
Predictably, the results were mixed. Just because dealers align themselves in a group doesn't mean they have
anything in common. Like every other city with a thriving gallery
scene, Seattle's galleries run on different tracks. Many specialize in
intimate home decor. As long as there is a market for art that contains
no criticality in its approach to content, there will be galleries to
provide it.
This summer, perhaps smarting from criticism about being out of touch, SADA is back with a second project. Each gallery picked somebody new. Setting aside the fact that summer is frequently a time for introductions, what are the results?
Richard Thurston of the Grover/Thurston Gallery picked his wife, Marianne Pulfer.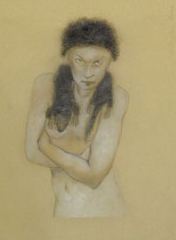 Thurston:
It's my gallery. I can do what I want.
He means of course that it's his and Susan Grover's gallery. Considering that Grover is his ex-wife, Thurston gets credit for his sterling sense of family values. Picking his wife is an expression of his up-yours attitude toward his peers. Plus, Pulfer is a step up for the gallery, fiercer and more compelling than much of its usual fare.
The other surprise came from Foster/White Gallery. With the photographs of Cara Barer, Foster/White moved decisively away from the visual niceties it too frequently features. Her images of ravaged books remind me of the Laura Dean Dancers in the 1970s and '80s.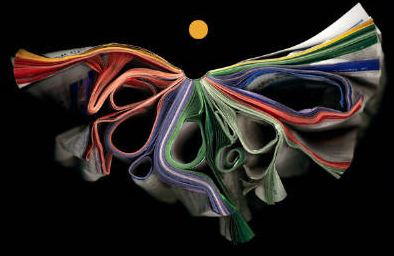 Other strong intros: Brent Sommerhauser at Greg Kucera; David Huffman at James Harris; Michael Bryon at Howard House; Ariana Page Russell at Platform, and Mark Kang O'Higgins at Linda Hodges for one painting, Deposition.