Over the past several months I have received a number of calls – for assistance from higher ed music school leaders, to help them with their admissions issues and challenges.  The repeating theme centers around declining undergraduate admissions numbers, and among applicants, declining preparedness (or quality, as it is referred to inside).
There are a number of factors at play: a demographic dip among graduating high school seniors (and juniors, etc. to come), declining numbers of students who choose to seriously study an instrument or voice, changing curricula in K-12 music programs, fewer K-12 music programs.  We know of these developments, and the challenges they present.  So with fewer number of qualified applicants for 'classical' music programs, competition to enroll students has clearly become fierce.
And, it's that time of year when admissions directors and deans must answer the question from parents, "what will my son or daughter do with h/her bachelor of music degree in (fill in the instrument or voice) after I have paid $200,000 for it?"
The answer to this question is where the real work starts.  And forgive me for being crude (for arts talk), but schools need to have clear, realistic, believable and deliverable "sell points."  I think, I know my recent work in entrepreneurship has affected my views, in that developing a clear value proposition is what customers are seeking.  Apple has proven that customers are willing to pay a lot more if the value (real and imagined) is clear and delivered.
So what are some factors that meet these criteria?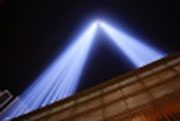 More to follow.