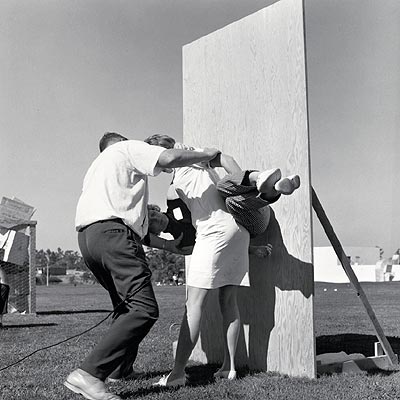 Photo ©Mike Mandel and/or Larry Sultan
The photo above is a piece of Evidence, a slim book by Larry Sultan and Mike Mandel that is photography's calling card to the world of Conceptual Art.
Any idea what the photo shows, what it is?
Sultan died in December, 2009. Much in the world of the arts is overvalued — the reasons are many, and mass media may take only some of the blame. So when someone significant is undervalued, even the sad occasion of his passing provides an opportunity.
I'd like to offer two connected links about Larry Sultan, one to a written appreciation and podcast interview with yours truly on
Obit Magazine
, and the other a video slideshow with an abbreviated narration in
Daylight Magazine
.