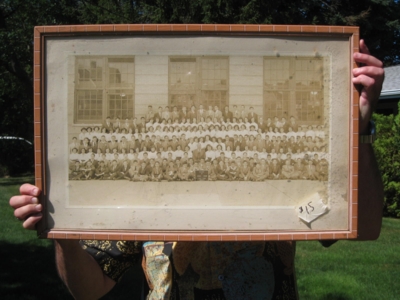 I'll never know why didn't he snap up the vintage photo of Public School 238's eighth-grade graduating class. He had a really good reason to do so — but maybe an even better one to leave it be.
Who can doubt that flea markets are museums?
Yard and garage sales are those museums' feeder galleries, and all of them provide a surprise immersion into the lives that neighbors past and present have led. Those of us who are hypnotized by these object lessons in popular culture also understand that the rich discards displayed for sale have soaked up buckets of emotional juice — some actually vibrate with survival after years of use and handling.
You may be stopped cold by one of these items, petrified by its story.
Faithful yard-salers, even the most blithe or cynical, will recognize each particular madeleine, be it the ceramic ashtray identical to the one your dead father filled or the old postcard of a pastel hotel you happened to have stayed in when, as a tan young man, you discovered the salty taste of a stranger's kiss.
I can't remember at which parking lot or upon what lawn I found the sepia graduation photo of the "Class of June 1949, P.S. 238, Brooklyn," showing rows of boys in suits and ties and coy girls in cliche-prim white blouses. I do know that I bought it because it was my very own school, the one I attended from the first to the seventh grade — at which time we moved abruptly from the tulip-lined plots of East 8th Street to a raw, swampy development in Howard Beach, Queens, directly under the path of flights to and from Idlewild Airport. We learned to lip-read at our new apartment, because no episode of Gunsmoke or Alfred Hitchcock Presents could be watched without the deafening interruption every few minutes from the roar of a plane. Funny how you become accustomed to regular holes in a plot and learn to fill in the blanks. I was well-prepared for postmodernism.
That photo, though of a much earlier class, still pushed me to recall the names of my teachers: third grade's plump, encouraging Mrs. Horween; the disgusting Mr. Barash, who clipped his nails at his desk and never answered questions; the wondrous Miss (Jane) Costello, whose clearheaded kindness and direct intelligence I will never forget. You probably don't care to read about how she passed around Halloween apples with hidden coins stuck in them, pennies in the large ones, nickels in the littlest, to make her modest moral point. I can still hear her calm voice, see her generous gray-blue eyes. That's my treasure, not for sale.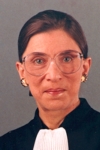 The Pratt student buys the plate, at full price, and both begin to walk to their car. I'm confused.
"You don't want the picture?" I call out. What are the odds of such a perfect meeting between subject and object? It's only $15, but I'd give it to him free, with my blessing. Objects have natural homes, and they should go where they belong.
He turns to me, and on his face is a look I still cannot fathom: a disturbing blend of disinterest and discomfort. He says nothing, and they leave.
School Days
Later, after the lawn is cleared and orphans boxed for donation, I try to understand what happened. Logically, my visitor was probably telling the truth, but if not, what a creative liar he was: spotting that errant boy in the gabardine top and riffing on his plight, swiftly inventing names, and best of all, pointing at a random young man he claimed to be himself. Which of all those smiling faces would you choose to be you?
No, that must have been him, almost 60 years ago. So why didn't he carry it home?
He already had one. He didn't like "things," and his magpie wife kept loading their nest with uselessness. He avoided photos — some do, for a variety of reasons, especially photos of themselves. He was bullied in school and hated that part of his life. He was in love with a girl in the class photo who rejected him meanly, to his everlasting anger and regret. He was in love with the gentle boy beside him, the one with the glasses to his right, but soon after graduation he found out that this adored buddy preferred that guy in the wrong jacket who shouldn't have been in the picture at all.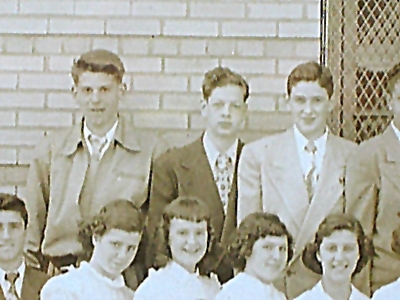 Names are rarely exchanged at yard sales. Reader, do you know anyone in the P.S. 238 photo, or is it possible that you may compound an already impossible coincidence by identifying yourself?
For an automatic alert when there is a new Out There post, email jiweinste@aol.com.