MoMA's redesigned galleries have put some great previously unseen pieces on display, like Wolf Vostell's antiwar art. Lipstick tubes replace bombs in this "widely circulated war photograph" of a B-52 dropping its bomb load over Vietnam. I won't argue with MoMA's explanatory description that Vostell was "equating mindless consumerism with apathy toward contemporary injustices and violence." Of course he was. But I would go further than those abstractions. Seems to me he was equating it with mass murder and genocide.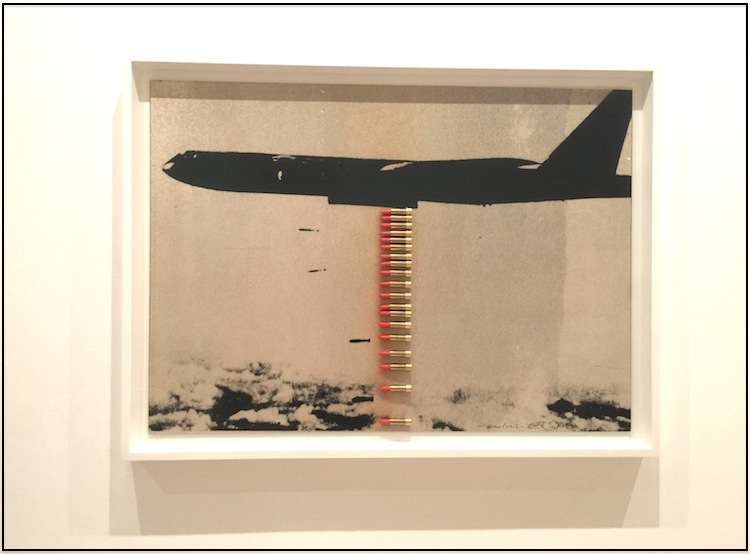 Coincidentally, a friend sent me a 50-year-old "telegram collage" about the Mi Lai massacre
of March 1968, which he happened to see in some library archive. No abstractions here.