I am the Dean of Mannes College The New School for Music.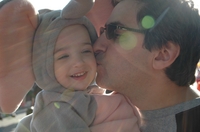 My assorted and sundry career, going back to working my way through college as a Broadway and television stagehand, has included work as an educator in K-12 as well as post-secondary, educational consulting work throughout North America, years as a professional musician, and over a decade as an arts administrator.
From 2004 to 2011 I was the executive director of The Center for Arts Education, the non-profit organization dedicated to stimulating, restoring and sustaining arts education as an essential part of every child's K-12 education in the New York City public schools.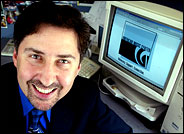 From 1997 to 2004, I was the executive director of the American Music Center (AMC), the national service and information center for new American music. My years at the AMC included the creation of the American Music Center Collection at the New York Public Library for the Performing Arts, the creation of the award-winning web magazine NewMusicBox.org, and the establishment of a first-ever endowment.
From 1991 to 1997, I was vice president of Artsvision, an arts education consulting company where I researched, created, and helped implement programs for school communities, arts organizations and foundations including The Center for Arts Education (Annenberg Challenge), Chicago Arts Partnerships in Education (CAPE), the Center for Creative Education (Palm Beach County), and the Learning Through Music Partnership Program of The Cleveland Orchestra. During this period I also worked with hundreds of artists, helping to prepare them for work in schools and communities, facilitated the creation of arts integrated curricula, provided professional development for teachers, artists, and administrators, and authored a number of plans and reports.
Before joining Artsvision, I was a professional musician and the winner of 1990 Walter W. Naumburg Chamber Music Award. My years as an artist included being a teaching artist in schools across America and numerous commissions and premieres of works by composers such as Arvo Part, Ned Rorem, Aaron Kernis, and Elliott Goldenthal.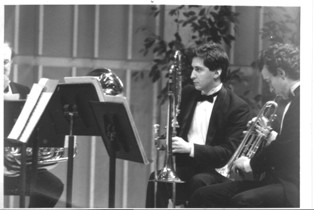 I have been a facilitator, panelist, commentator, key-note speaker, guest lecturer, and regularly provide testimony on legislative and policy matters for city and state government. Now and then there's a random consulting gig, guest lecture, or media appearance, for a host of organizations and media, including the Woodruff Arts Center, the Trento School of Management (Italy), WNYC, NY1, Teachers College, Chamber Music America, the New York City Arts Education Roundtable, the League of American Symphony Orchestras, MIT Media Lab, St. John's University, and others.

I was born in Brooklyn and grew up in Rockaway Beach, NY. I have two degrees from The Julliard School and was a college faculty member of the Manhattan School of Music from 1988 to 1993. I am the treasurer of the board of Common Core, the DC-based organization dedicated to a liberal arts education for all K-12 children nationwide, and also serve as a trustee of the American Composers Orchestra,  and The Festival of New Trumpet Music (FONT). I am also on the steering committees of The New York City Arts Coalition and the One Percent Campaign. In August 2010 I was appointed to the New York State Board of Regent's Task Force on Teacher and Principal Effectiveness.
In 2005, I was awarded the American Music Center's Letter of Distinction for my "significant contribution to the field of American music." In 2010, I was honored by both the Music Educators Association of New York and the New York City Art Teachers Association.
I live in Maplewood, New Jersey, with my wife Debbie Ferraro (former Nonesuch Records executive) and six-year-old daughter, Sophie, a natural-born scam-artist.