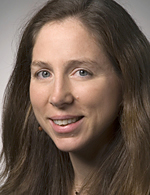 One day later, if you haven't already heard about Rocco Landesman being nominated as the next chair of the Arts Endowment, you must be on life support, in the witness protection program, or not interested.
You're going to read a lot about Landesman: there will be the profiles, conjecture as to the direction he will take, and of course, all sorts of exhortations on the directions he should take.
Forgetting about Landesman for the moment, I want to take the opportunity to recognize Sarah Cunningham. Do you know her? Well, certainly, if you're in the arts education field, you do, or you should. She is the director of arts education at the Arts Endowment. (One of the reasons I like to use the arts endowment rather than the acronym NEA, is that it sometimes confuses people in education, who know the National Education Association (NEA) better than the National Endowment for the Arts (NEA)).
When Sarah was first appointed, I looked over her resume and thought that she was quite the outlier choice, and also wondered what exactly Dana Gioia was thinking. The first thing I noticed is that she was coming to the position after having immediately worked as director of the Education Assessment and Charter Accreditation Program
at the American Academy for Liberal Education in Washington, DC where
she supervised a program to assess and accredit liberal arts-oriented
charter schools. She had also been dean at a visual arts high school in California and primarily had a background in philosophy. She also was part of the fairly right leaning crowd at places like the Fordham Institute/Foundation.
It was, a brilliant choice made by Dana Gioia.
For those who have been around the block, you've witnessed any number of changes in the way arts education has been situated at the Endowment over the years, that at times appeared to be less than comfortable. For quite a period of time, it was a sub discipline, in fact.
Under Gioia and Cunningham, we have witnessed a growth in place and space for arts education within the Arts Endowment, putting arts education front and center. A matter of emphasis? Yes, certainly. But, it's clearly an act of commission–it was overt and impossible to miss.
Yes, of course, there are some who would like to see the Endowment drop its more programmatic initiatives, like The Big Read, and focus instead on grant making. Those critics believe that programming should be left to the organizations, and funded/fueled by the Endowment. It's a valid argument, whether or not you see it as old school.
What I hope to see, is a continued emphasis on arts education as a leadership issue, from an agency that is by nature looked upon for leadership. I think that one of the best ways to do this is to support Sarah's work, vision, collegiality, and role as a national leader in the field of arts education.
If you've spent any time with Sarah, you quickly realize that she asks questions, is always open to a lively discussion, has a fresh perspective, and connects the dots between arts education and EDUCATION. Her background in philosophy, interest in liberal arts, the direct interest in arts education and a commitment to dialog, to having a real, heady, searching conversation, makes her quite unique and I believe this field is fortunate indeed to have her at the NEA.
So, yes, this is after all about Mr. Landesman, I am in fact exhorting him to support Sarah as an arts education leader, both within the Endowment and across the field. And yes, I have to give a big nod to Wayne Brown too, whom I worked closely with for years when I ran the American Music Center, but don't run into all that much anymore.
Did I mention she's brilliant? Oh, I forgot. She's brilliant.