Critical Conversation

Classical Music Critics on the Future of Music
A 10-Day AJ Topic Blog (July 28-August 7, 2004)

Friday, August 6

Thursday, August 5
Kyle to Kyle (or vice versa)
By Kyle Gann


posted @ 08/05/2004 8:37 am
I'm surprised to receive even a half-sympathetic response, but people named Kyle are so... reasonable, aren't they? Certainly lots and lots of people don't like being pigeonholed, but a few have - notably Henry Cowell, whom I consider my guiding spirit in so many ways, and who once, going a lot further than I ever would, divided up all American composers of the 1930s into 13 categories. (Antheil got a category all to himself, but it was hardly complimentary.) But I'm just not capable of thinking of it the way you describe it. For me, an -ism isn't a drawer to stuff composers in, but a light, a luminous idea, that gets reflected through one crystal or another at various times. For me, the fact that Degas and Manet both reflected the luminous cultural moment that was Impressionism, and came up with such different results anyway, enhances their individuality - much more than if they were just presented among 2000 other French painters, more than if they had painted in isolation with no peer contact. I guess it's safe to say that there's a wide range in the extent to which musicians connect music with words, and musicians like me in that respect - I hear music, and words flood into my head - seem extremely rare at the moment. But while I'm not surprised there aren't more composers like that, I would have thought the experience was almost universal for critics. And it clearly isn't. I'm a natural-born realist in a nominalist world.
What does it all mean?
By Kyle MacMillan


posted @ 08/05/2004 8:11 am

As Alex Ross says in his most recent entry, it has been quite stimulating to read these exchanges. But I've been wondering what the broader implications are of this process. Yes, hundreds and even thousands of people have been reading this blog as it has gone along, but the diffusion has still been relatively modest, considering that popular stories just on the Denver Post website sometimes get more than 100,000 hits. It seems like this blog raises some interesting questions for us as critics. Was all of this a fun kind of insider exercise for us and a few of our closest readers? Or is there some way that we can apply this to our writing on an on-going basis? While we as critics are quite obviously passionate about the subjects we have debated in this blog, how do we get other people join in that passion? It is hard in the average metropolitan daily to really delve into any of these issues any depth, especially considering that so much of our time is spent doing such basics as best bets, previews and daily criticism. And perhaps that is what this blog's most important function is -- challenging all of us to constantly try to find ways to engage in just these kinds of discussions on our own newspaper or magazine pages and make them meaningful to our readers.
Wednesday, August 4
Tuesday, August 3
READER: Mr. Context
By Arthur J. Sabatini


posted @ 08/03/2004 7:14 pm

Well, admittedly, John Rockwell, I do not read everything you write, so I will defer to other commentators. But, while you might think you are Mr. Context, your reviews, not feature writing, too often become strongly evaluative. I think Gann & Ross are more artist oriented in their writing. That is not a problem, however, unless your intent is to be more historical than judgemental, etc. In any case, I still do not see the basis for stating that Gann (or anyone of the principle writers involved in this discussion) do not hear enough or write about a breadth of music.
Metrocard
By John Rockwell


posted @ 08/03/2004 2:24 pm

Arthur Sabatini: Me, concentrating too much on individual pieces at the expense of context? Me, Mr. Context, Mr. Cultural Historian? And actually, whether traveling uptown or downtown, I take cabs more than subways. My vast Times salary, you know, plus the difficulty of negotiating myself into the dark pits of the subway with my walking stick.
To Arthur Sabatini
By Alex Ross


posted @ 08/03/2004 1:39 pm

Arthur Sabatini writes: "I would suggest Rockwell grab a Metro Card to visit more composers at work, pick up his walking stick, and use his expense account to get on the road and not just in the concert hall." Actually, Rockwell needs the Metrocard to get to Lincoln Center, not Soho and Tribeca. Read his book "All American Music" if you want to find out a little more about what he's done and heard over the years. For myself, I don't laud a composer such as Thomas Adčs because Lincoln Center tells me to. When I first wrote about him in 1995, he was unknown in this country, and I'm not going to stop writing about him just because he has achieved a measure of fame. Indeed, the connection that he and Adams and Golijov and some other major talents have somehow achieved with broad audiences is to my bourgeois, uptown, carnation-wearing, walking-stick-toting taste kind of a big deal in itself.
Posting III. Music as personal insult
By Wynne Delacoma


posted @ 08/03/2004 12:33 pm

I have to weigh in on the confounding and fascinating question that Greg and others have raised about music of the 50's--why "a lot of the most notable, new and above all prestigious music of that time appeared to be largely about itself...And why did people back then and..now accept this development as something valid, important, good or even reasonable?'' To me, that question always prompts another that is equally confounding. Why do so many audience members, especially at symphony programs, become so enraged by a piece of new music they don't like? Disapproval would be one thing; we are all entitled to our opinions. But what I often encounter is a sense of boiling anger, of having been duped, of having had irretrievable hours stolen from their lives.They walk out of the concert hall ready to kill. It baffles me because these same concertgoers obviously are drawn to classical music in general. They are sufficiently interested to buy a ticket and come to the concert hall. (It's been so long since going to the symphony was required for high social status, at least in Chicago, that I'm discounting entirely the possibility that such listeners are mere status-seekers.) Often they are also the ones who regularly attend theater and dance concerts.They trot off to a new play or a program of new choreography knowing full well that they might not like what they see. They expect to see new things, and they don't mind taking a risk. When they walk into the concert hall, however, an encounter with work they don't like becomes a personal insult. Why is that? I'm not playing blame the audience here. I'm just wondering what it is about the classical music world--from symphony hall architects to composers, performers and, yes indeed, us critics--that has led to such profound distrust of the new in a segment of the audience. Probably the key to answering that question lies in the answer to Greg's original question. Perhaps music that is primarily about itself, without the overarching spiritual framework, for example, that suffuses Bach's work, eventually becomes as tiresome as a self-absorbed dinner guest. Why it became so dominant, as Greg point out--that is the question. P.S. Kyle, thanks for clarifying the composer-bashing point.
Monday, August 2
Sunday, August 1
CRITICAL CONVERSATION
Write Us:
ajreader@artsjournal.com



(syndicate this AJblog)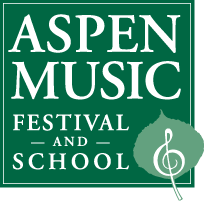 AJ Partner
MOST RECENT POSTS
THE MUSIC CRITICS
FROM READERS
OTHER RESOURCES
BLOGROLL
OTHER AJ BLOGS