Oh my Gawd. It worked.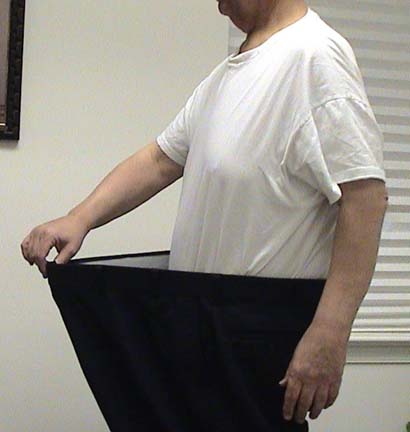 Yesterday's experiment in shamelessly boosting book/daddy's readership was a complete success. (see "Bawdy Yarns" below). Congratulations to all -- especially to you, the easily duped web slummer. You know who you are.
It's true. It seems that the use of such terms as "huge throbbing books," "legal weed" and "hot stock tips" -- not even in the title of the website, just arbitrarily listed in a single post -- made that day the highest-scoring Friday this blog has ever had. Those who know blog stats know that Fridays tend to score fairly low among weekdays (the weekend is traditionally the lowest).
Mondays, in contrast, are often the top-scoring day, as people try to jump-start their busy weeks. That pattern got thrown off this last week by Labor Day, but over the past month, the most-visited book/daddy days have primarily been Mondays. Meanwhile, Fridays (along with Saturdays) were among the lowest.
Except for this past Friday, Sept 7. It was the third-most-visited day of the month. True, we're not talking millions of readers here, just several hundred either way. But a crude little trick like that -- and zoom. No wonder bookslut is such a big deal.
Hm.
You'll be reading a lot more about sex, drugs and mortgages on this blog.
And maybe diet tips.
It's be a fun, full-service book site. In fact, book/daddy is now offering low-fat, low-interest loans -- along with light bondage and power aerobics.