I sent the following e-mail to the Santa Fe Opera yesterday afternoon:
Attached is the complete revised libretto of The Letter, incorporating various changes to the text (all of them small) that I have made in consultation with Paul Moravec since the first version of the piano-vocal score was printed by Subito Music earlier this year….

This version of the libretto supersedes all previous versions. Paul will be using it to prepare the revised piano-vocal score and the orchestral score. I am not planning to make any further changes until the opera goes into rehearsal.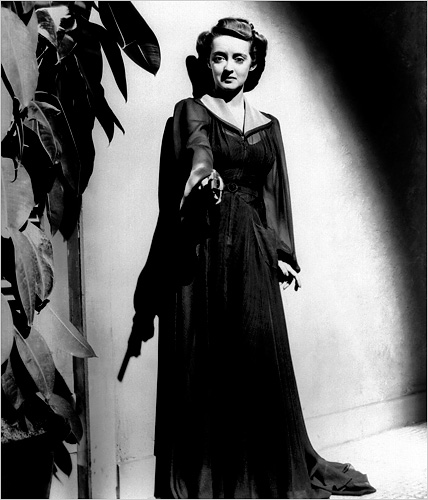 Writing that last sentence felt almost as fateful as writing the last paragraph of Rhythm Man: A Life of Louis Armstrong. Needless to say, it doesn't mean that I'm done with The Letter–not by the longest of long shots–but it does mean that my libretto is now officially in its final form. For the next few months, the ball will be in my colleague's court. Paul started orchestrating The Letter last week, and I went over to his apartment yesterday to listen to the first part of the first scene (he played a synthesized version for me on his computer). Up to now I've only heard The Letter accompanied by a piano, and the difference is staggering. To hear the opening pages of our not-so-little opera reconceived in orchestral terms is like seeing a black-and-white movie reshot in Technicolor and CinemaScope. I can't even begin to imagine what it will feel like to hear a live orchestra playing Paul's score next summer.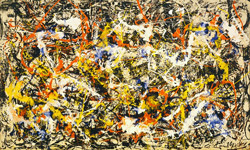 I celebrated by going to the Jewish Museum to see Action/Abstraction: Pollock, de Kooning, and American Art, 1940-1976, which closes on September 21, then travels to the St. Louis Art Museum, where it will be on view from October 19 to January 11. It's a remarkable show, not least because of the clarity with which it shows how Clement Greenberg and Harold Rosenberg, the two most important American art critics of the Forties and Fifties, influenced the reception of abstract expressionism in postwar America. Anyone who believes, as I do, in the power of criticism to do good cannot help but be stirred by Action/Abstraction.
Still, I confess to having been more stirred by the words of an actress I know whom I encountered in a theater lobby a couple of months ago. She introduced me to her boyfriend as follows: "Terry isn't just a writer and a critic–he's an artist, too. He's writing an opera!"
This is a distinction whose significance I unhesitatingly admit. As far as I'm concerned, critics aren't artists. In my capacity as a critic and biographer, I think of myself as an artisan–a craftsman. One of the reasons why I believe this to be so is because I used to be an artist back in the days when I was a professional musician. That fact has conditioned my approach to criticism.
As I wrote early in the life of this blog:
It's not a popular view among my colleagues, but I think most of the best critics–not all, but most–have had at least some professional experience in at least one of the arts about which they write. I know I try to write not as a lofty figure from on high, smashing stone tablets over the heads of ballerinas and prima donnas, but as someone who has spent his entire adult life immersed in the world of art, both as a critic and as a practitioner. I was also fortunate to have served my apprenticeship as a critic in a middle-sized city, because it taught me that criticism is not written in a vacuum. It touches real people, people of flesh and blood, and sometimes it hurts them. If you don't know that–and I mean really know it–you shouldn't be a critic….

That's another reason why critics should ideally have hands-on experience in the areas about which they write: It teaches them proper respect for what Wilfrid Sheed calls "the simple miracle of getting the curtain up every night." It's hard to sing Tatyana in Yevgeny Onegin, or to dance in Concerto Barocco. It's scary to go out in front of a thousand people in a dumb-looking costume and put your heart and soul on the line. Unless you have some personal experience of what that feels like–of the problems, both psychological and practical, that stand in the way of getting the curtain up–then you may err on the side of an unrealistic perfectionism, and your reviews will be sterile and uncomprehending as a result.
What is true in the case of the interpretative artist is even more so when it comes to creative artists. Those who paint paintings or write poems are doing something essentially different–different in kind–from those who merely write about other people's paintings and poems. I know this all too well, for I lack the gift of creativity, and it was the greatest disappointment of an otherwise charmed life when I realized that this was so. Unable to make something out of nothing, I decided instead to become a professional appreciator. I think I'm pretty good at it, but I'd much rather have been a pretty good novelist.
That's why it means so much to me to be working on a project like The Letter. For the first time since my college days, I'm becoming an artist again, and the sensation is both terrifying and wonderful. I've never been to a casino, but I can't help but think that this is what it feels like to place a very large bet.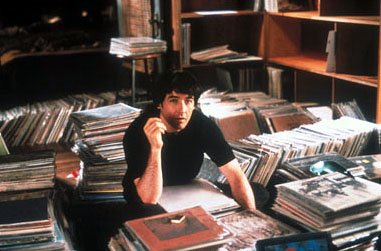 "Would that I were a poet or a philosopher, but I'm only a critic!" I wrote in my last posting about The Letter. A few days later, a reader wrote to remind me of the following lines from one of my favorite movies, High Fidelity: "You're making something. You–the critic, the professional appreciator–put something new into the world. And the second one of those things gets sold to someone, you're officially a part of it."
So I am–and I'm proud to be a part of it, prouder than I've ever been of anything in my professional life, though Rhythm Man comes pretty damn close.
Somehow I have a feeling that 2009 is going to be a good year.