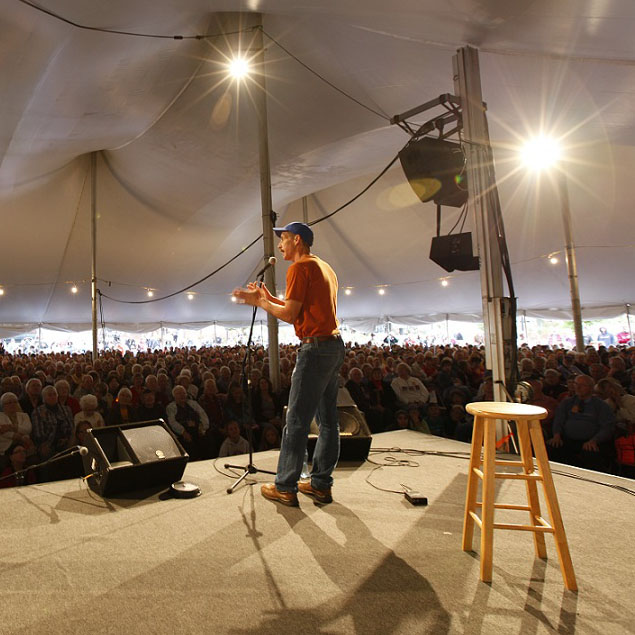 International Storytelling Center (ISC), the premiere national organization supporting the art of storytelling, storytellers, and storytelling enthusiasts, is seeking a new President to serve as a decisive and collaborative visionary capable of strong operational management and impactful audience and fund development.
The right leader for ISC will come to this opportunity with a love and appreciation for the art of storytelling synchronized with the ability to move the organization to the next level operationally, with greater alignment of strategy and execution. Located in Jonesborough, TN, the storytelling capital of the world and the oldest city in Tennessee, the next leader will ensure that the organization is well supported from top to bottom with financial resources and will expand greater public awareness of programming in the community and far beyond.
Possessing a global perspective on the importance of storytelling as a means of connecting people to new ideas and cultural perspectives, ISC's President will also fully embrace and engage in the civic and cultural life of the region, taking great care to form strong bonds within the community. With an eye to the future combined with a respect for the foundations of the institution, ISC's President will work from a place of joy and discovery to introduce new audiences to the magic and inspiration of storytelling. A full position description may be found here: https://mcaonline.com/searches/president-isc
Organizational Profile
The International Storytelling Center is a nonprofit organization and the premiere educational, arts and cultural institution dedicated to building better lives through the art of storytelling. It is our organization's goal to inspire and empower people everywhere to capture and tell their stories, listen to the stories of others, and use storytelling to produce positive change. More information is available at International Storytelling Center's website at https://www.storytellingcenter.net/.