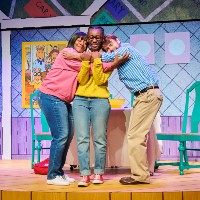 First Stage, a national leader in theater and education for young people, invites qualified individuals to present themselves as candidates for Managing Director. Working in partnership with First Stage's long-serving Artistic Director, the Managing Director must be an inspirational and collaborative leader with a strategic and innovative thought process and mindset.
The Managing Director must also share the organization's commitment and passion for transforming lives through theater. The Managing Director will have overall strategic and operational responsibility of staff, programs, fundraising and execution of its mission. More importantly, this is a chance to lead a vibrant, nationally recognized arts organization through an important time of reflection and evolution to further its impact and better meet demands and needs of a rapidly evolving environment.
The Managing Director candidate must embrace innovation and demonstrate the strategic ability to reimagine First Stage's business model and embrace new formats and ways to deliver high quality programming and education, locally and nationally. The First Stage culture is strong and supportive and defined by passion, care, and collaboration.
The Managing Director will be committed to nurturing the culture and will embody the heart and soul of the organization. A full position description may be found here: https://mcaonline.com/searches/managing-director-first-stage