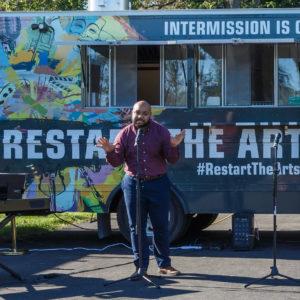 Greater Pittsburgh Arts Council (GPAC) seeks candidates to serve as their next CEO, the organization's collaborative lead focused on galvanizing resources, people, and enthusiasm for support of, and advocacy for, Pittsburgh's artists and arts community. The CEO works closely with GPAC's Board on forming well developed plans for deep impact and support on the lives of art makers and organizations in the greater Pittsburgh area and will inspire staff to maximize their efforts around sustaining GPAC's core operations while expanding in new and exciting ways to address ongoing needs within the arts and culture world.
With a mind for strategy and an ability to cultivate a culture of inclusion and broadening access for artists and arts lovers, GPAC's CEO will work to make sure Pittsburgh's arts and culture scene is appropriately supported and recognized in all city and regional planning. GPAC's next CEO will have the opportunity to build upon the organization's foundation while imagining an increasingly exciting future of even greater service to the area's robust arts and culture community. A full position description may be found here: https://mcaonline.com/searches/ceo-gpac
Organizational Profile
The Greater Pittsburgh Arts Council formed as a merger of ProArts and the Greater Pittsburgh Arts Alliance in 2005. Initially a grassroots collaboration of arts organizations committed to driving shared resources and political will, the Arts Council was created from a recognized need of the arts community to advance its shared interests and growth. Over the past 17 years, the Arts Council has expanded to offer an array of services and resources to help arts organizations and individual artists build stronger foundations, while serving as the region's authority on arts and culture for the political and business sectors.
GPAC has cultivated important relationships with city, state, and federal partners and sponsors to ensure support for the region's creative sector as a contributing industry. GPAC operates on an annual budget just over $2 Million and is governed by a 22-member Board of Directors composed of arts professionals, advocates, and community volunteers within the greater Pittsburgh area.
More information on GPAC can be found on its website at https://www.pittsburghartscouncil.org/.