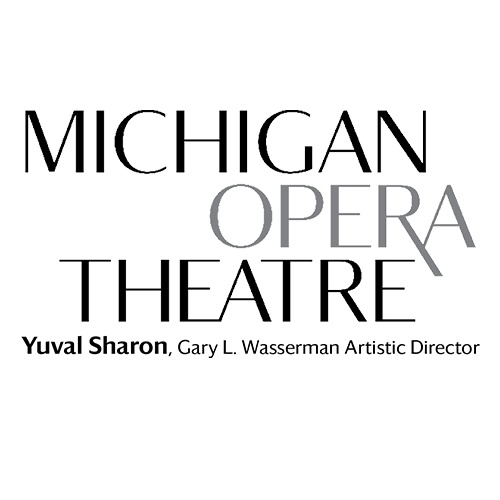 With the appointment of Artistic Director Yuval Sharon and Associate Artistic Director Christine Goerke, MOT's Director of Marketing and Communications is crucial in expressing the company's commitment to re-define the experience of opera in Detroit.
Director of Marketing and Communications
Classification: Full-time, Exempt
Department: Marketing and Communications
Work Schedule: Monday-Friday, occasional weekends/evening performances as needed
Posting ends: July 31st, 2021

How to Apply:
Qualified applicants should submit their resume and cover letter via email to employment@motopera.org
Position Summary
The Director of Marketing and Communications (DoMC) is responsible for the successful development and implementation of Michigan Opera Theatre's (MOT) marketing, branding, sales, research, and communications efforts. The DoMC directly supervises the Box Office Manager and by extension, Box Office operations, and is responsible for achieving sales goals of tickets for MOT performances. Simultaneously, the DoMC is responsible for developing a cohesive marketing strategy, curating the company's image, and raising visibility and awareness of MOT both locally and nationally to support all institutional goals. The DoMC share's MOT's commitment to Diversity, Equity & Inclusion, and collaborates with the President & CEO and the Artistic Director to establish a marketing strategy that supports the artistic vision and operating objectives of the Opera Company and its various business units, including the Detroit Opera House (DOH).
Required Qualifications
Bachelor's degree in marketing, communications or related degree, or equivalent education plus experience. 
Ten or more years of experience successfully leading marketing and communications functions of a complex organization. Performing arts experience preferred.
Five years of focused experience in customer or member acquisition and retention.
Ability to understand diverse perspectives and acknowledge the significance of differences and complexities in backgrounds, cultures, values and viewpoints as the foundation for an inclusive environment.
Proven ability to build strong brands and increase earned income.
Exceptional communication skills, both written and verbal.  
Proficiency with email marketing, ticketing systems, and Microsoft Office Suite, required.
Michigan Opera Theatre is committed to recruiting and retaining a diverse workforce and encourages all employees to fully incorporate their diverse backgrounds, skills, and life experiences into their work and towards the fulfillment of the MOT mission. 

For more information please visit: Auditions and Employment – Michigan Opera Theatre
About Michigan Opera Theatre
Founded in 1971, Michigan Opera Theatre (MOT) is the premier multi-disciplined producer and presenter for opera, musical theatre, and dance in the Great Lakes Region. Based in the city of Detroit, the organization engages artists of national and international stature for stellar main stage and outreach performances, and provides compelling cultural enrichment programs for the diverse audiences and communities that it serves, making it one of Detroit's pillars of arts and culture. MOT is among a select few opera companies nationwide to own its theatre, the historic 2,700-seat Detroit Opera House, which is located in the heart of downtown Detroit.