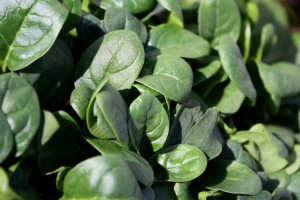 With the New Year came dozens of media stories about resolutions and how to stick with them.  Two of my favorite were the Oliver Sacks' Op-Ed in the NY Times (This Year, Change Your Mind) about things you can do (at any age) to strengthen your brain function, and a Wall Street Journal article on the neuroscience of developing new habits by Sue Shellenbarger (How to Keep a Resolution: Forget Willpower, Reaching a Goal Means Retraining Brain to Form New Habits).  Both of these reminded me of the inspiring section in Benjamin Franklin's autobiography in which he maps the virtues he admires and then shows how he tracks his own virtuous achievements in chart form.  Shellenbarger's approach is akin to Ben's – she explains how to reinforce your good efforts and create a reward system for yourself for reaching benchmarks, literally re-training your brain along the way.  Perhaps today Ben would be tracking his progress on his iPhone through some sort of virtue-tracker app, which might rival "Map My Run" or other fitness apps in popularity.
Sacks' op-ed explains that neuroplasticity  ("the ability to create new pathways") can be strengthened when we "practice an old skill or learn a new one" and he goes on to report that ordinary people can successfully learn new things (languages, musical instruments) even well into middle age, or older. He says, "Music is an especially powerful shaping force, for listening to and especially playing it engages many different areas of the brain, all of which must work in tandem: from reading musical notation and coordinating fine muscle movements in the hands, to evaluating and expressing rhythm and pitch, to associating music with memories and emotion."   Sacks asks us to consider whether we are shaped by our brains' capacities or whether we shape them ourselves through the tasks we give our brains to do. Pair this with Shellenbarger's piece on how to go about re-training the brain through simple exercises, and it seems that we are more in control than we think of what we can learn and do.
Arts advocates are latching on to the sort of brain research that Sacks writes about — evidence that shows, for example, that playing and listening to music are powerful brain exercises (check out the Dana Foundation's 2008 report on Arts, Learning and the Brain).  If we are compelled to assign an instrumental value to music I find the neuroscience argument preferable to the economic development argument.  That is, personally I find I'm more comfortable arguing that music helps you develop a brain closer to what's possible for the species — it broadens your cognitive capacity and your ability to be captivated — than argue that music is good for the economy (though the economic multiplier of arts activity is undeniable).  And because our culture is obsessed with assigning instrumental value to everything from food to taking a walk to singing a song, we may find success in the public sector by pursuing this brain-science argument.
That said, I also resist notions that everything we do must be "good for us" in order to be valued.  Does every New Year's resolution have to be linked to self-improvement?  Or would it be possible to resolve to learn a musical instrument or listen to more music just because it seems interesting, not because we are trying to reform or improve ourselves?  Are music and the arts truly served if arts education becomes the vegetable on our plate?  Our version of spinach, for the brain?
I'm grateful that neuroscientists are documenting the ways the arts are "good for you" and for your brain, and I hope that more people include something arts-related in their New Year's resolutions.  I expect that if we all read more books, play more music, join more community theaters, and write more poetry, 2011 will be a more interesting and memorable year for each of us.  Turns out our brains will be better off, too.