We've just received Warner's announcement about the acquistion of Parlophone, including EMI Classics, from Universal Music Group.
Nowhere in the heavily lawyered statement is EMI Classics mentioned.
I am assured by Universal that EMI Classics is part of the sale. But Warner don't seem to have noticed it. They might not want it.
Read the expensive gabble below: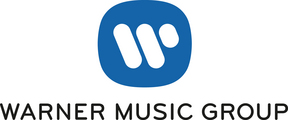 February 07, 2013 11:35 ET
Warner Music Group to Acquire the Parlophone Label Group
NEW YORK, NY–(Marketwire – Feb 7, 2013) – Warner Music Group Corp. (WMG), an Access Industries company, announced today that it has signed a definitive agreement to acquire the Parlophone Label Group from Universal Music Group, a subsidiary of Vivendi, for £487 million (around $765 million) in an all-cash transaction.
The Parlophone Label Group, formerly a part of EMI Music, includes a broad range of some of the world's best-known recordings and classic and contemporary artists spanning a wide array of musical genres, as well as some of the industry's leading executive talent.
Len Blavatnik, Chairman and founder of Access Industries, said, "This is a very important milestone for Warner Music, reflecting our commitment to artist development by strengthening our worldwide roster, global footprint and executive talent."
Stephen Cooper, CEO of Warner Music Group, said, "Having the Parlophone Label Group become part of our family represents a unique opportunity for us to join with legendary record labels and artists that are highly complementary to our existing organization from a creative, geographic and strategic standpoint. We are committed to making this a great outcome for Parlophone's artists and employees, who will find in WMG a similar spirit and culture that is dedicated to providing the most supportive and innovative home for recording artists. The continuation of the Parlophone legacy and brand are central to the future success of this combination, and we are proud to have them join us."
The Parlophone Label Group is comprised of the historic Parlophone label and Chrysalis and Ensign labels as well as EMI's recorded music operations in Belgium, Czech Republic, Denmark, France, Norway, Portugal, Spain, Slovakia and Sweden. Its artist roster and catalog of recordings include, among many others, Air, Coldplay, Daft Punk, Danger Mouse, David Guetta, Deep Purple, Duran Duran, Edith Piaf, Gorillaz, Iron Maiden, Itzhak Perlman, Jethro Tull, Kate Bush, Kylie Minogue, Maria Callas, Pet Shop Boys, Pink Floyd, Radiohead, Shirley Bassey, Tina Turner and Tinie Tempah.
Warner Music Group has obtained commitments to finance this transaction through a new term loan facility provided through Credit Suisse, Barclays, UBS, Macquarie and Nomura. The closing of the transaction is expected to occur mid-year 2013, subject to certain regulatory approvals and, as far as the French entities are concerned, after the consultation procedure with employee representatives.
About Warner Music Group:
With its broad roster of new stars and legendary artists, Warner Music Group is home to a collection of the best-known record labels in the music industry including Asylum, Atlantic, East West, Elektra, Fueled By Ramen, Nonesuch, Reprise, Rhino, Roadrunner, Rykodisc, Sire, Warner Bros. and Word, as well as Warner/Chappell Music, one of the world's leading music publishers, with a catalog of more than one million copyrights worldwide.