In my last post, I quoted an idealistic thought from Simon Rattle, that orchestra musicians should look like the people in the city around them. My point was to talk about how not very specific that thought was, how when we say things like that we don't really define what we mean mean, or plan how we'd achieve such goals.
And in passing, I said we weren't likely to see what Rattle imagines until classical music becomes a truly contemporary art.

But what would that mean? I put down a kind of IOU:
And yes, I realize that what I'm saying needs to be fleshed out. What would classical music be like, after it's reborn as a contemporary art? When it involves people far more diverse than what we see now? I'm not going to address this now. But just to be clear — I know I have to.
Time now to do this.
Here, in outline, is how classical music woumightld look after it's reborn.
The audience would be younger.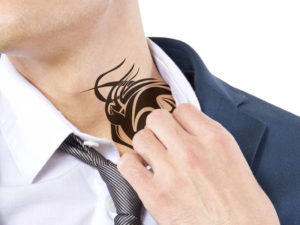 And yes, we need a younger audience to survive. But that's not my point. My point is that the older audience we have now is an historical anomaly. Not seen in past generations.
I've seen studies from the 1930s up to the 1960s, showing a much younger audience in those years. Like the orchestra audience in Minneapolis in 1955 — median age, 35. Meaning that half of it was younger!
And then there's endless anecdotal evidence. Like a New York Times report of teenage girls flooding the Met Opera for the farewell performance of a favorite diva. Or E.M. Forster's 1910 novel Howards End, in which we find people in their teens and early 20s at a symphony concert, one of them even following a score, with no one thinking that was unusual.
For more details, go here.
(And does anyone think the women swooning over Liszt in the 19th century were in their sixties?)
How the audience aged
As far as I know, our audience (at least in the US) only started to age in the 1970s. And that happened, I'm sure (I lived through those years, remember), because our culture radically changed in the 1960s. But classical music didn't change in those ways.
So people growing up after the '60s came of age in a culture classical music didn't fit. Classical music couldn't tell them much about the world they lived in. So — more and more as the years went on — younger people didn't care about it. In the '80s, the percentage of people under 30 at classical music performances just collapsed. Leaving the audience — and again, more and more as the years went on — made up of older people who fell in love with classical music before the culture changed.
So a younger audience for classical music would be normal, if the collapse hadn't happened. So if we fix the collapse — if we bring classical music back to its former place as a central part of our culture — then the audience will be younger again.
I'm going to stop here, and save the rest for future posts. But, for anyone curious, here are the other things I'd expect to see. When classical music becomes a contemporary art:
We'll play much more new music. No longer will a classical music performance most likely be of masterworks from the past.
Everything in how we present ourselves will to be contemporary The language we use when we market ourselves, the way we look when we perform. And much more. No more white tie and tails! And we'll be far more diverse.
That's a start. More to come, including one maybe radical thought.
Music outside our little bubble has a beat, these days. Which isn't a trivial fact. It reflects the huge fusion of western and African music that African-Americans created after they were forcibly brought to the US as slaves. A fusion which — as anyone can hear — moved out from the American black community and changed the music of the entire world. In the past, classical music absorbed all kinds of outside influences. How do we come to terms with this one?