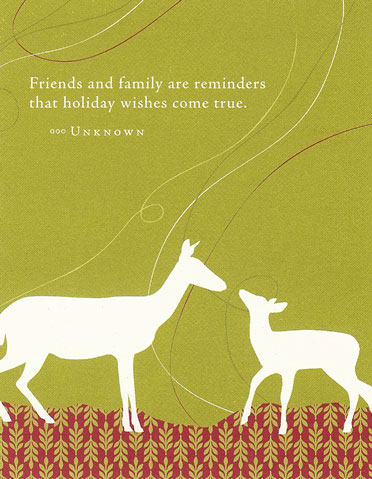 …wonderful holiday season. I've been much distracted with family — a good distraction. I'll return to blogging in the new year, with the conclusion of our disconnect discussion, or at least the conclusion for now; these things are ongoing. (Read the many comments to the post I've linked, and look here, too).
And also, in the new year:
— a post about some good news: the image of classical music is changing in the U.S., and very much for the better;
— a look at where we are right now, with classical ticket sales up over the past couple of years, at least for major orchestras. (As far as I know; see below.) Is this a turnaround for classical music, or just a temporary blip? The economy, of course, may provide its own unhappy answer;
— and a look at the deplorable state of classical music statistics. (This is the "below,"
promised above.) We know how many cars the U.S. auto industry sells, but not how many tickets people are buying to classical performances. This, not to put too fine a point on it, is just about scandalous, or at the very least a sign of great immaturity in the classical music business. Classical music institutions are publicly funded, and raise money from the public; they should tell the public how they're doing. And any discussion of classical music's long-term prospects — or even its short-term trends — are crippled if we don't have accurate data. I'm going to take some action on this, and I'll ask you all to help me.
But all that comes later! For now, i hope all my readers — my friends, colleagues, sparring partners, and co-conspirators in a huge, slow process of change (though I think it picks up speed with every passing year) — will have the best possible holidays. I'm lucky to have you all in my life, and, collectively, you've all warmed my heart and made my work in this blog and elsewhere far richer than it would have been without you.