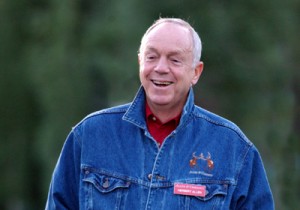 Do you remember last December, when I wrote here about Allen & Co., the financial company headed by Herbert Allen, which had decided to give up the naming of the Allen Room, one of three performance spaces at Jazz at Lincoln Center, so JALC could resell it to another donor? Allen gave $10 million for the name "in perpetuity" in 2004, and I guess he figured it was worth more now.
He was right. On Monday, JALC announced that Robert J. Appel, Jazz at Lincoln Center's Chairman of the Board of Directors, had given $20 million for the naming rights. So the Allen Room will now be called The Appel Room.
This is great news: I would like to see other donors be as creative as Mr. Allen.
For more details, go here, which is the 2014-15 season announcement.