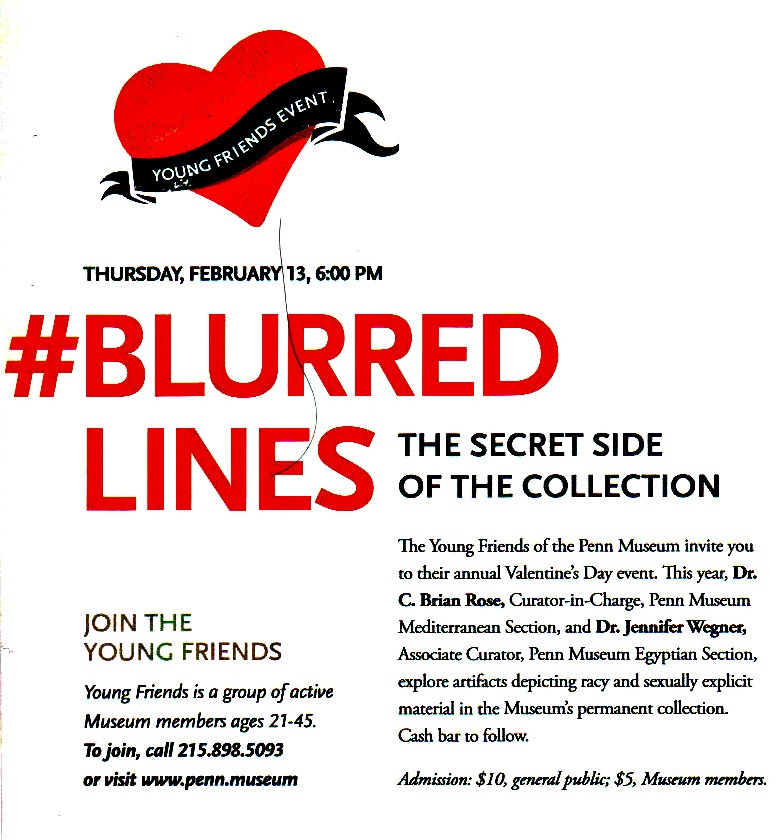 Sometimes you don't know whether to laugh or cry about museum goings-on. In their ever-ardent initiatives to attract new audiences, they try the darnedest things.
Exhibit A today is not an exhibit; it's a tour for "Young Friends of the Penn Museum." In honor of Valentine's Day, they are staging an event called #Blurred Lines: The Secret Side of the Collecion." In it, two curators will lead attendees through Penn's* permanent collection, pointing out "artifacts depicting racy or sexually explicit material."
I've posted the invitation, part of a Calendar of Events I received. (It's just, as you'll see, for people aged 21 to 45…)
So what do you think? Laugh or cry?
Personally, I did both, but then decided it was just sad. Even a little desperate.