When, about ten days ago, I briefly blogged here about ArtReview's annual Power 100 list, a couple of readers took issue. They didn't like the very concept of the list and blamed me for it. Others thought it said something about money and power, and a third commenter thought it was fun. I thought it was harmless.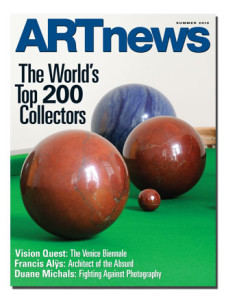 Nonetheless, there's a reason these lists persist: readers like them. As the art dealer Edward Winkleman said recently, after he posted "The Top 10 Most Useless Art World Lists," that very post turned out to be one of his very popular posts.
The ArtReview list didn't come close to being the most useless, in his eyes. That would be the GalleristNY's monthly review of ArtForum's advertisements. GalleristNY also came under fire for its list of  'The 50 Most Powerful Women in the New York Art World." But ArtInfo, ARTnews, Modern Painters, Barry"s Blog, and other outlets also produce useless lists in Winkleman's view.
He is right on some counts. Many of these lists are silly, though some people take them seriously. Some are better researched and more fact-based than others. But I still don't understand why people get so worked up about it.
Believe me, the lists peddled in other areas are often even sillier. Early this year, I was down at the NYU journalism school, where I had been helping some students get internships. One student had an internship at a well-known business website where, among his assignments, he'd been asked to make a list of "the ten ugliest fish." How'd you do that, I asked. "I googled 'ugly fish,' " he replied, and used his own judgment.
I think the lists on Winkleman's list are probably better researched than that. I hope.
Photo Credit: Courtesy of ARTnews