As they always say, if you've got three, you've got a trend. I have only two, but I wonder if more museum cutbacks are coming. UPDATE –see comment below. Now we do have three examples.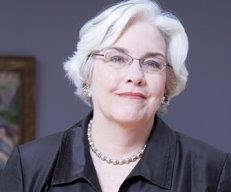 Earlier this week, the Baltimore Museum of Art awarded pink slips to 14 employees, or 9 percent of the 154-member staff., according to The Baltimore Sun. The 14 included 11  full-time exployees and three part-timers. Here's the background:
The job cuts are needed to make up a projected deficit of more than $500,000 by  July 1, according to museum director Doreen Bolger (left), and to accommodate a budget  that is shrinking by $1 million from its current level of $12.9 million for the  2012-2013 fiscal year.

"We did everything we could think of over the past five years to avoid  reaching this point, including salary reductions, furloughs and trying to find  ways to raise more money," Bolger said. Bolger said staff cuts were necessary to avoid trimming programs that  directly affect museum visitors. At the moment, there are no plans to reduce  hours.
The museum will also remain free and its renovation will go on. More financial details are here.
You'll remember that a few weeks ago, the Indianapolis Museum of Art laid off 11% of its staff.
As I recall, charitable donations to the arts rose only slightly last year, though according to a recently released survey in the Chronicle of Philanthropy, 70% of charitable organizations expect a rise in donations this year. I don't know why they are optimistic, considering that the economy remains weakish, European countries said again recently that they will remain on an austerity kick, and President Obama has declined to drop the idea of a cap on charitable donations by the wealthy — the very ones who give to the arts.
I think this will continue to be a tough year — I'm a contrarian versus that 70%. I do expect more job loses at art museums, whether by layoff or by attrition. I would love to be proven wrong.
Photo Credit: Courtesy of Bucknell